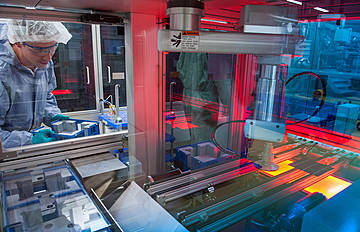 LONGi Solar and REC Group have separately responded to the patent infringement cases filed by Hanwha Q CELLS in courts in Germany and the US as well as with US International Trade Commission (ITC).
LONGi Solar said that it had "not received any legal case documents about the complaints, nor any official business negotiation correspondence from Hanwha Q CELLS on this matter before this event".

However, it was only aware of the infringement complaints through media reports. Based on these reports, LONGi Solar said:
"The patent family used by Hanwha Q CELLS' in the complaint is acquired through multiple transfers and transactions from other research institutes; and act as a co-owner to the patents. Currently, several opposition procedures against the patents have been filed at least in Europe, and there is considerable uncertainty with regards to the validity of the patent rights."
JinkoSolar had raised concerns over the validity of the patents, it could consider a legal petition to invalidate the patents.
REC Group also highlighted that its attention was drawn to the claimed patent infringements from media reports.
However, REC said that its preliminary checks on March 6, 2019 found that: "Germany's regional Dusseldorf court (the "Court") on March 6, 2019 reveals that court fees have not been paid by Hanwha Q CELLS. Therefore, the action has not officially commenced in Germany. As the Court has not served the action, REC Group is unable to examine the alleged claims."
REC also noted that it would take, "all necessary steps to rigorously defend itself, its customers and its partners".
The initial legal cases in the US District Court of Delaware against JinkoSolar, LONGi Solar and REC Group are available for public scrutiny and have been viewed by PV Tech.
A key patent in the case is US 9,893,215 B2, which was issued to Hanwha Q CELLS and SolarWorld Industries in February 2018, although the original [215] patent stems from 2010.