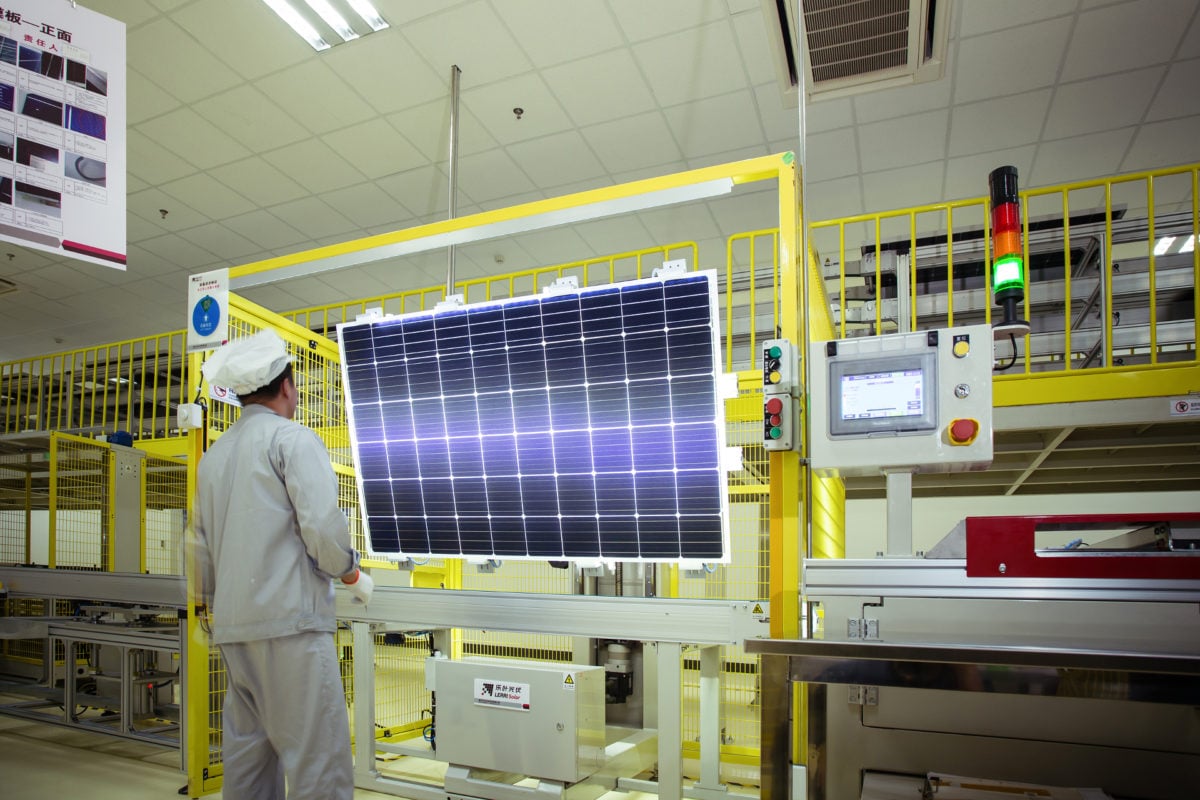 The largest monocrystalline wafer producer, LONGi Green Energy Technology Co has signed another project investment agreement to build and operate a 5GW PV module assembly plant in the Xianyang High-tech Industrial Development Zone with the Qindu District People's Government of Xianyang City.
LONGi said that the construction of the new facility would take approximately 10 months at a cost of around RMB 2.55 billion (US$370.5 million) and ramp in 2020. As with other module assembly production plants, 'Solar Module Super League' (SMSL) member and LONGi Group subsidiary, LONGi Solar would operate the facility.

In March, 2019, LONGi Solar officially opened its latest 5GW high-efficiency monocrystalline module factory in Chuzhou, Anhui, China at a cost of US$328 million.
This meant that the SMSL would have a nameplate module capacity of 13GW in 2019, which would have made the company the largest in the industry. However, leading SMSL, JinkoSolar, subsequently announced a major 4.2GW module assembly expansion plan, which would take annual nameplate capacity to 15GW.

Recently, JinkoSolar also announced it would add an additional 1GW of module assembly capacity to meet high-efficiency mono module demand, which would take nameplate capacity to 16GW by year end.