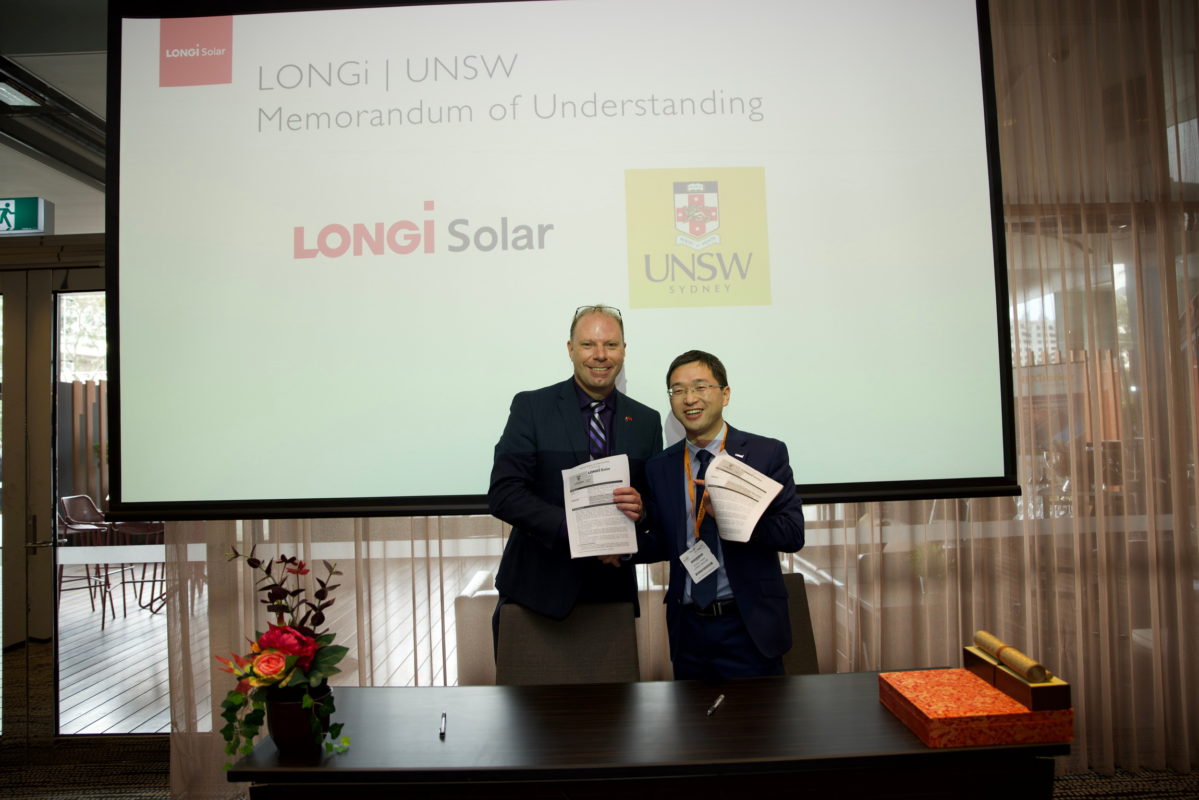 'Silicon Module Super League' (SMSL) member LONGi Solar, a subsidiary of leading monocrystalline wafer producer LONGi Green Energy Technology Co has renewed its R&D partnership with the University of New South Wales (UNSW), a world renowned university involved in photovoltaic research.
According to PV Tech's annual analysis of key PV manufacturers R&D spending trends, LONGi Group was the largest spender in 2017, topping US$175 million in R&D activities. The company has already spent over US$105 million on R&D activities in 2018.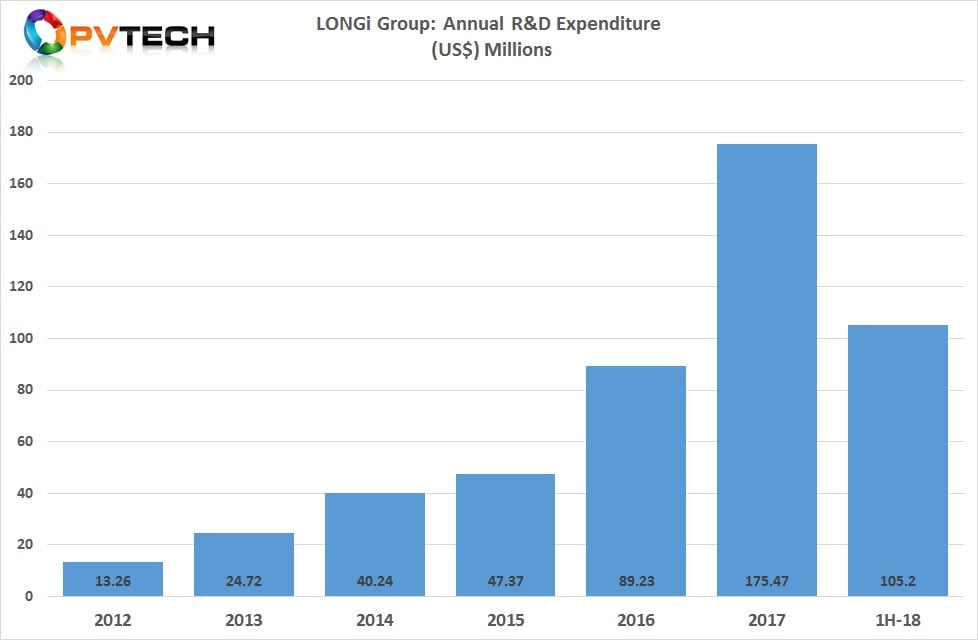 Tang Xuhui, Vice President of LONGi Solar said, "The cooperation is of great significance to both sides, and will also promote the in-depth exchange of PV technologies between Australia and China. The PV industry is driven by technology. LONGi has always attached great importance to scientific research. Through close cooperation with UNSW, we have made great strides in innovations that contributes high efficiency technology solutions to the industry, brings high yield PV products to end users and accelerates the progress of PV grid parity."
The company cited its work with UNSW on a mono-PERC LID (Light Induced Degradation) solution developed at UNSW using an advanced hydrogenation process, which was subsequently put into volume production.
Warwick Dawson, Director of Knowledge Exchange Division of Enterprise at UNSW added, "Our cooperation with LONGi in the past few years has achieved remarkable results, and we are honored to witness the determination for globalization and passion for technology of LONGi as a global leading solar technology company. UNSW will continue to exchange advanced lab technologies with enterprises to accelerate the application of technologies to production lines."