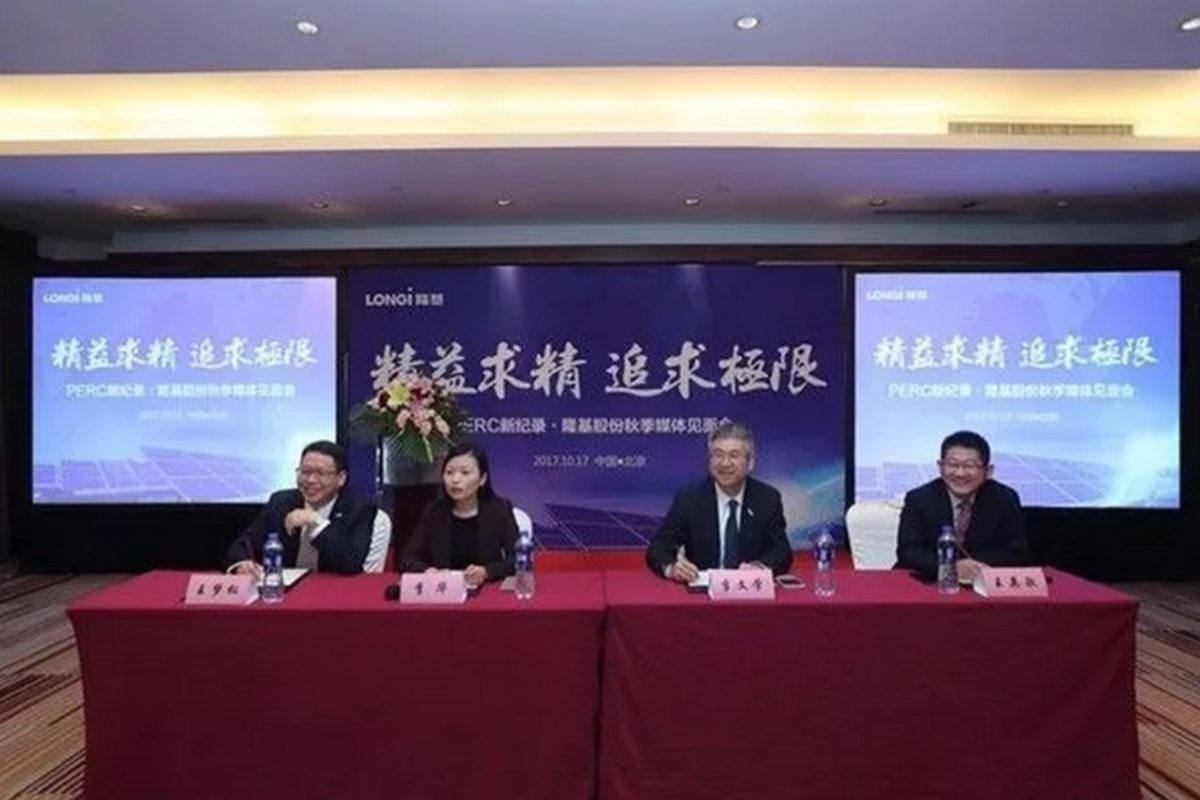 'Silicon Module Super League' (SMSL) member and the largest integrated monocrystalline manufacturer LONGi Green Energy Technology said its subsidiary, LONGi Solar would ramp volume production of its PERC (Passivated Emitter Rear Cell) technology by the end of 2017.
LONGi Solar reported a world record conversion efficiency for a P-type monocrystalline PERC solar cell which was initially certified by CPVT in China at 22.17% in April and with further developments at Fraunhofer ISE CalLab in Germany at a new record efficiency of 22.71%.
However, unlike many world record efficiency claims, LONGi Solar said it expected to take the 22% plus cell from its 100MW pilot cell line and start volume production only a few months later.
Dr. Li Hua, Vice President of Cell R&D of LONGi Solar said: "Based on large-area, P-type monocrystalline silicon wafer, we are able to employ mass production compatible cell process technology and able to realize a conversion efficiency of 22.71%. This greatly enhances the entire industry's confidence in P-type monocrystalline cell. With continued R&D optimization, we believe the monocrystalline PERC cell can reach a conversion efficiency of greater than 23.0% in the near future."
LONGi Solar also plans to deliver the 22.0% efficient PERC cell technology to 'Top Runner'-compliant products used in the China market and said its module power rating would be in the range of 340W-345W for a 60-cell format by 2018. The company held a press conference in Beijing last week to announce the record cell.