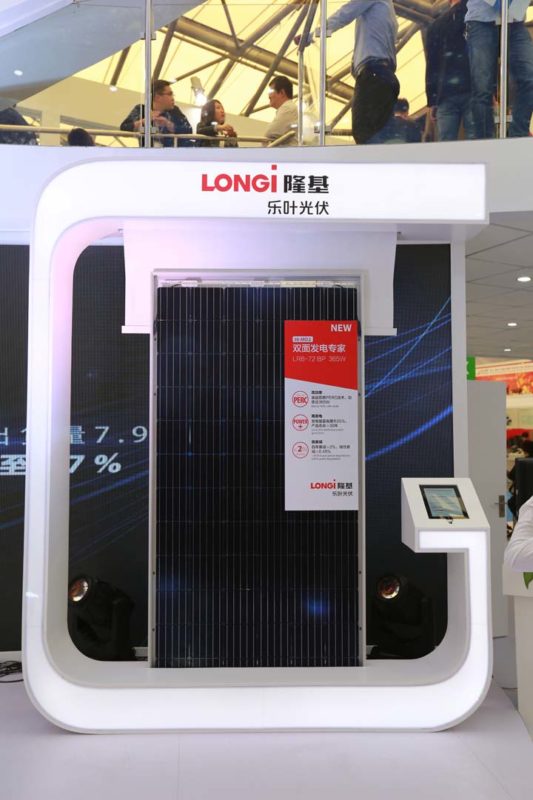 'Silicon Module Super League' (SMSL) member LONGi Solar, a subsidiary of LONGI Green Energy Technology, the largest monocrystalline wafer producer in the world has reported that TUV-SUD has verified its P-type monocrystalline PERC module to have a conversion efficiency of 20.41%, a new industry record.
PV Tech previously reported that LONGi Solar had reached a world record conversion efficiency for a P-type monocrystalline PERC solar cell, certified by CPVT in China at 22.17% in April 2017 and in October the same year had Fraunhofer ISE CalLab in Germany verify other cells at a new record efficiency of 22.71%.
Further gains were reported less than two weeks later when the company reported a conversion efficiency of 23.26%, breaching the industry-accepted limit of 23% for a mass produced PERC cell.
Li Wenxue, President of LONGi Solar said, "The new world record for the conversion efficiency of LONGi Solar's monocrystalline PERC module is the first major breakthrough in module efficiency. Through continuous technological innovations, we will bring more efficient monocrystalline module products to the market to help PV investors earn more power generation benefits and contribute to the cause for clean water and blue sky."