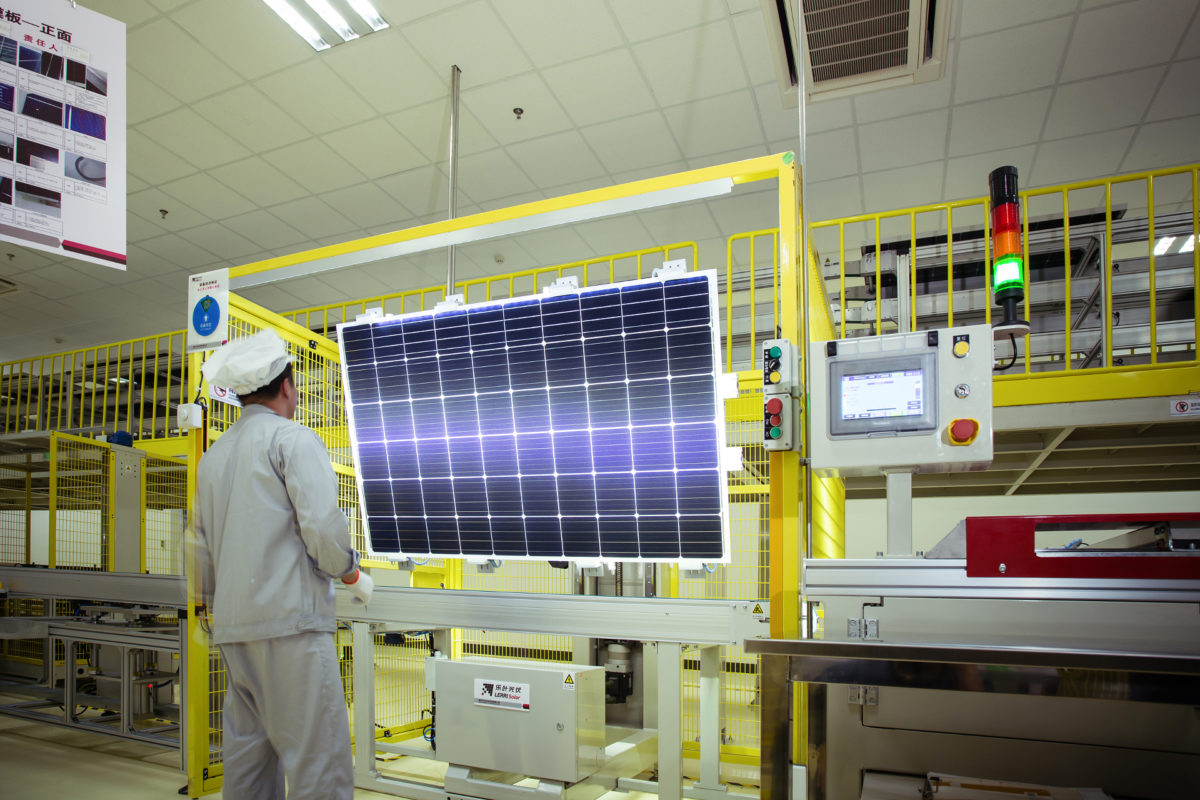 The largest monocrystalline wafer producer, LONGi Green Energy Technology Co has signed a project investment agreement with the local government of Taizhou City, China to expand its PV module assembly capacity by 5GW at the Taizhou New Energy Industrial Park.
LONGi said that the new expansion was scheduled to gradually start production in 2020. The PV manufacturing facilities at the industrial park are operated by its subsidiary, LONGi Solar, which are highly automated and include R&D and module testing and certification facilities with 2GW of mono solar cell and module assembly capacity at the end of 2018.
In March, 2019, LONGi Solar officially opened its latest 5GW high-efficiency monocrystalline module factory in Chuzhou, Anhui, China at a cost of US$328 million. As a result, the 'Solar Module Super League' (SMSL) member would have a nameplate module capacity of 13GW in 2019.
LONGi Solar also announced at the beginning of June, 2019 that it was building a new 1.25GW mono-cell production plant in the Shama Jaya Free Industrial Park, Kuching City, Sarawak, Malaysia.
The company already operates a facility with 500MW of solar cell and module assembly capacity in the industrial park.