Leading monocrystalline wafer producer and 'Solar Module Super League' (SMSL) member LONGi Green Energy Technology experienced a revenue increase of 34.3% on strong global demand for monocrystalline products in the release of its preliminary 'express' annual report.
LONGi reported preliminary unaudited revenue of RMB 2,198,761.49 million (US$3.27 billion) in 2018, up 34.3% from the prior year.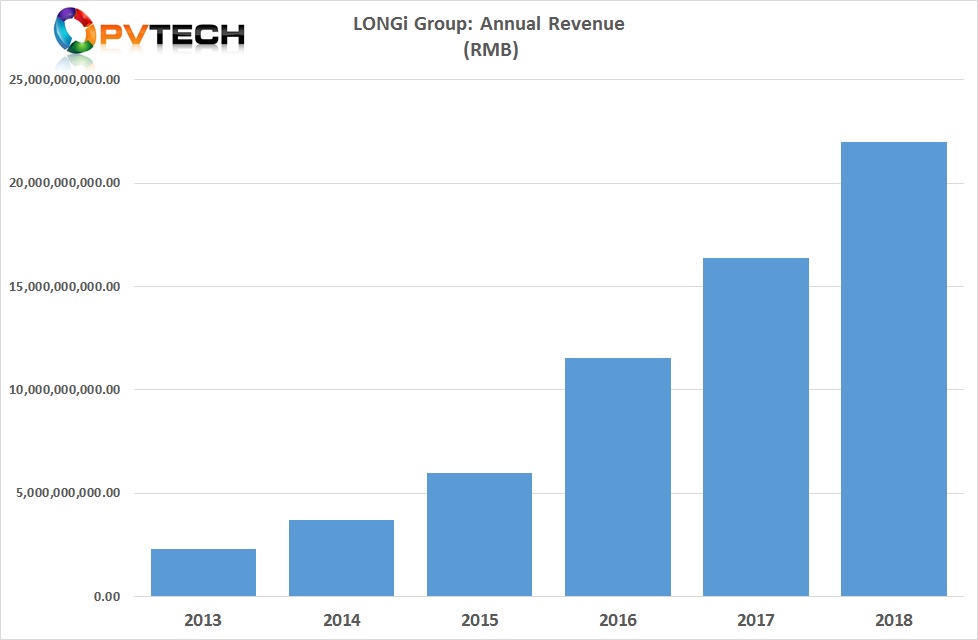 The company said that despite the 16.58% year-on-year decline in PV installations in China, which reached around 44.26GW, after the 531 New Deal was implemented, subsequent product (polysilicon, wafer, cell and module) price declines, notably in the second-half of the year had stimulated the growth of demand overseas.
Demand led to both a significant increase in monocrystalline wafer demand as PV module manufacturers shifted increasingly to high-efficiency products as well as the sale of its own modules through its subsidiary, LONGi Solar.

Recently, LONGi Green Energy announced plans to invest approximately US$773 million in expanding monocrystalline ingot and wafer capacity at three sites in China, bringing capacity to 45GW.
However, the noted steep price declines impacted net profit. LONGi reported a net profit of RMB 255,796.41 million (US$381 million) in 2018, a 28.24% decrease from the previous year.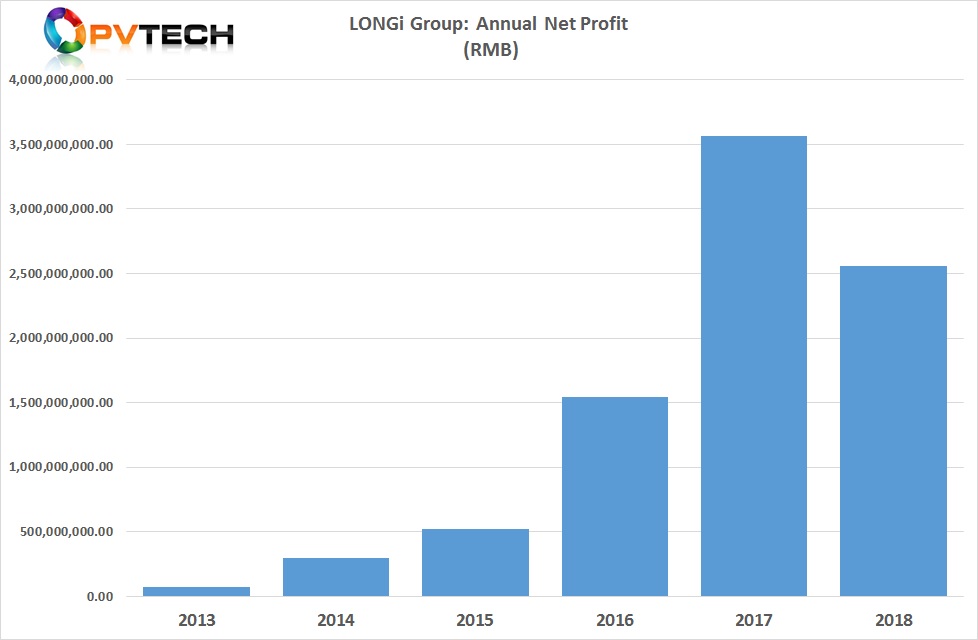 The profit decline was limited, due to the significant increase in product sales, manufacturing scale and cost reductions as well as technical advancements and product upgrades in the year but also hampered by the impact of provisions for inventory depreciation.