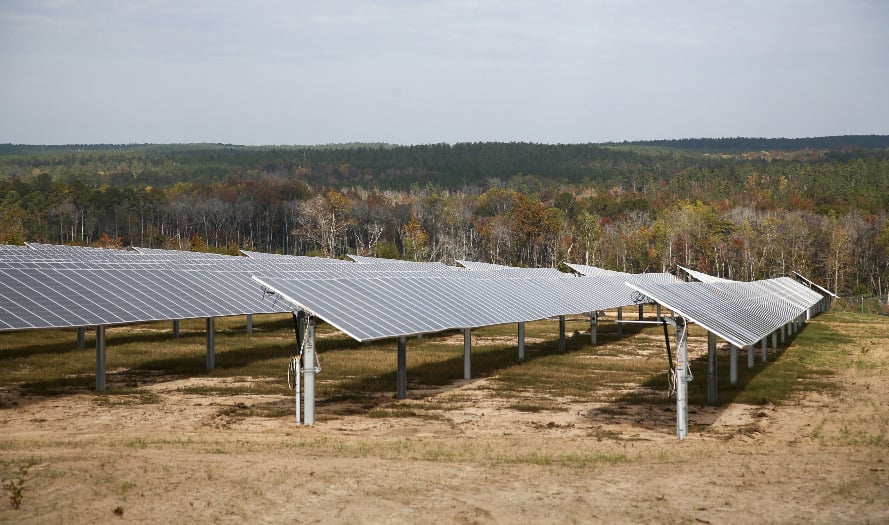 Large-scale solar operations in South Carolina are in jeopardy after a controversial order setting solar tariffs at the lowest rate in the US.
The order issued by the South Carolina Public Service Commission on 15 November came after several months of debate over rates paid to utility-scale solar developers. The decision brings tariffs in Dominion South Carolina territory to US$21.43/MWh for a 10-year contract, not only the lowest tariffs in the country but also one of the shortest contract terms in the Southeast.
The Solar Energy Industries Association (SEIA) claimed that solar firms would have to halt operations in the Dominion territory as the rates would make operating a new solar project "unfeasible".
Keeping status quo
"The decision is in direct conflict with what we fought so hard for—fair and transparent solar rates that bring more competition to South Carolina's monopoly energy sector," said Abigail Ross Hopper, president and CEO of the SEIA. "This decision sets off a chain reaction that will have lasting effects on the South Carolina market and the industry expects to challenge this decision."
The SEIA claimed the order goes against the Energy Freedom Act brought in just six months ago, which mandates the Commission to keep a level playing field between utilities and solar power operators. Adding to its argument, the SEIA pointed to several examples of investor-owned utilities operating in South Carolina that have set significantly higher rates for solar power in other states:
In Virginia, Dominion Energy recently executed a 20-year solar contract for about $40/MWh;
In North Carolina, Duke Energy recently procured solar for $38/MWh with a 20-year contract through their Competitive Procurement of Renewable Energy Program;
Earlier this year, Georgia Power executed 30-year solar contracts at an average price of $36/MWh.
Indeed, other southwestern states like Georgia, Florida, North Carolina, and Virginia are said to be making strong progress on large-scale solar, while the future of the solar industry in South Carolina looks increasingly fragile. Nonetheless, it is clear that the PV industry along with the SEIA will soon be fighting back against the decision and are in discussions over the next steps.
This week NextEra Energy Resources started operations at the 74.9MW Shaw Creek Solar Energy Center in Aiken, powering customers in South Carolina. Meanwhile, in August, Cypress Creek Renewables and Cubico Sustainable Investments commissioned the 106MW Palmetto Plains PV installation, South Carolina's largest solar project in operation.