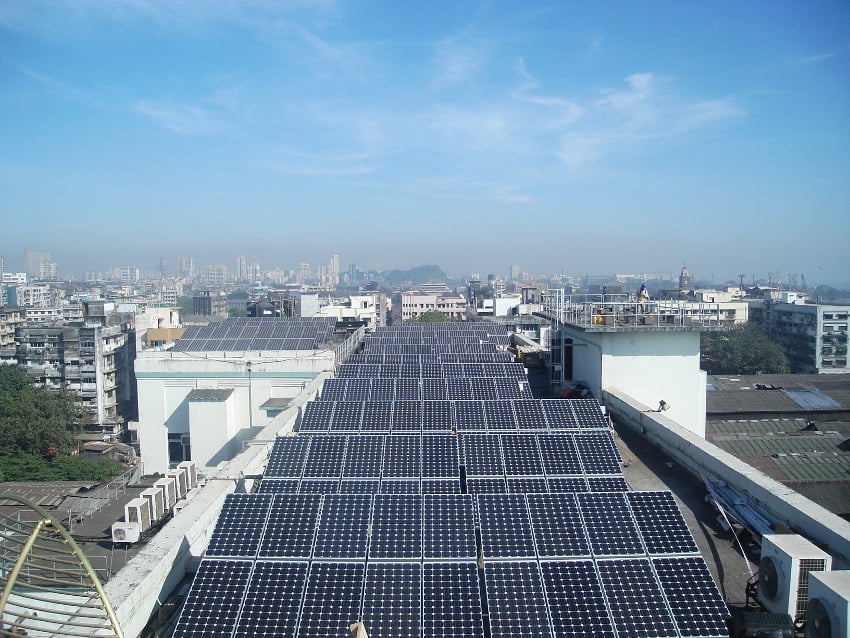 Madhya Pradesh Urja Vikas Nigam Limited's (MPUVNL) 35MW rooftop solar auction has drawn bids as low as INR1.58/kWh (US$0.022), however the tariffs include an escalator and are heavily subsidised.
The rooftop solar comes under India's RESCO model, where the developer leases out the PV system to the rooftop owner.
The 1.58 rupee tariff for solar on the buildings of Power Grid Corporation of India (PGCIL) is the lowest ever tariff for both rooftop and utility-scale solar in India to date.
Vinay Rustagi, managing director at consultancy firm Bridge to India, said: "On the face of it these tariffs, of course, look very low but there is actually 45% subsidy being offered under this tender by state as well as central government. Secondly, the tariff has a 25-year escalation clause so the tariff actually goes up every year by 2.5% so considering these things, the tariff actually starts making much more sense."
Although the projects are yet to be allocated, the tariffs so far and the organisations whose premises will have solar installed were as follows:
| Organisation | Tariff (INR/kWh) |
| --- | --- |
| PGCIL | 1.58 |
| Institutions of Central Govt./National Importance | 1.67 |
| Municipal Corporations/Nagar Palika Parisad in MP | 1.69 |
| Govt. Medical Colleges under Dept. of Medical Education | 1.74 |
| Govt. Universities in MP | 1.91 |
| Colleges under department of Higher Educations in MP | 2.21 |
| Private entities | 2.28 |
| MP Police Establishments | 2.33 |
| Govt. Engineering/Poly-Technic/ITI Colleges in MP | 2.35 |
Before the auction, the tender drew bids from 31 companies.
The 750MW Rewa Solar Park in Madhya Pradesh, which drew what were at one time the lowest ever solar tariffs in India, started supplying power to the grid in July.