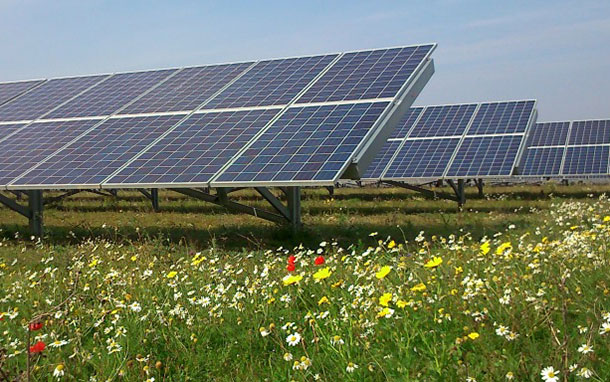 Spain's subsidy-free solar scene has marked another boost after a power purchase agreement (PPA) was secured for a major project in the country's centre-west.
Developers Encavis and Solarcentury have now inked a deal with an unidentified offtaker for Talayuela Solar, a zero-subsidy 300MWp project planned in the Cáceres province.
In a statement today, the duo explained the swap-type PPA will run for 10 years and hedge offtake prices for around three-quarters of Talayuela's power output.
The PPA arrangement was adapted to Talayuela from a template from the International Swaps and Derivatives Association, Encavis and Solarcentury said.
"[The deal] is structured as a hedge of Talayuela Solar's capture price rather than base load price, thus providing an optimal as produced hedge for the Talayuela project revenues," they said.
The statement declined to name the offtaker, describing it however as a "leading international energy company" with a "solid investment grade credit rating".
The unidentified counterparty is, the document went on to say, an energy firm with a pan-European asset base with activity across 40 countries and past experience with financial hedges.
Foreign names crowd Spain's subsidy-free PV scene
The Talayuela PPA signing comes roughly one year after UK-headquartered Solarcentury sold a 80% project stake to German peer Encavis, retaining a 20% holding in the process.
The offtaker deal emerges as the 300MWp project, having secured all permits and a grid connection point, inches towards its construction launch in autumn 2019.
The subsidy-free installation, set to be developed between Solarcentury, Kompa Solaire Sasu and Genia Global Energy Solutions, is meant to be ready for grid-linking by June 2020.
The zero-subsidy move is the latest of a fast-growing series in Spain, a country home to a fifth of Solarcentury's global pipeline of solar PV projects.
Talayuela's PPA success follows that of BayWa r.e.'s Don Rodrigo 2, the 50MWp extension to a 175MWp up-and-running predecessor that is seen as a subsidy-free trailblazer in Spain.
Earlier this month, BayWa r.e. walked PV Tech through key decisions around Don Rodrigo 2, including the rationale behind the project's smaller size and the choice to steer clear of bank finance for now.
The prospects and challenges of European solar's new subsidy-free era will take centre stage at Solar Media's Large Scale Solar Europe 2020, to be held in Lisbon on 31 March and 1 April 2020