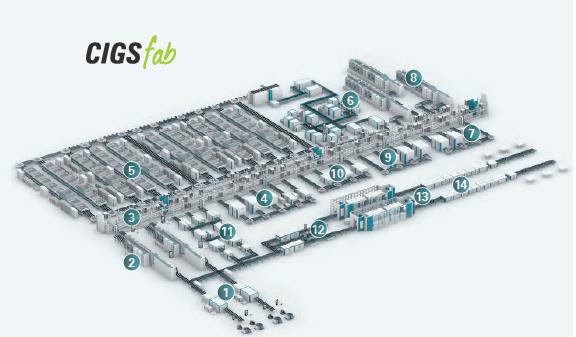 PV and electronics equipment manufacturing and automation specialist Manz AG has received a further €64.3 million pre-payment on CIGS thin-film equipment from Chinese JV partners Shanghai Electric Group and Shenhua Group.
Manz had said at the beginning of May, 2017 that it had received €50 million for the sale of Manz CIGS Technology GmbH, an R&D JV already established with the two Chinese partners and that a further €79 million was also expected to be received in May to start work on its largest ever equipment order.
According to Manz the receipt of €64.3 million would give 'the green light for implementation of the major orders,' which total €263 million for a 44MW CIGS R&D line and a 306MW CIGS turnkey production line (CIGSfab) for series production of CIGS thin-film solar modules.
Dieter Manz, the CEO and founder of Manz AG said, "The receipt of the payment gives us the green light for executing the first major projects and for generating the corresponding revenues thanks to our unique cooperation with our Chinese partners. We are delighted that we are now setting to work, and we think there are good prospects of further attractive follow-on orders resulting from our cooperation in future."