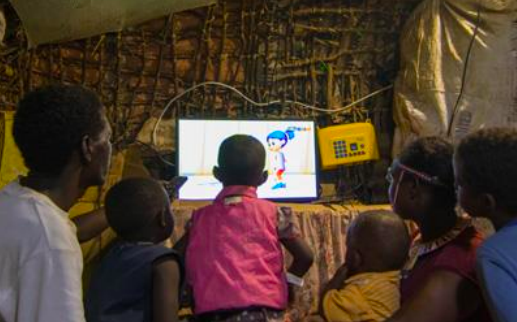 Marubeni Corporation has signed off on an agreement to acquire a stake in Azuri Technologies, entering into the solar home systems sector for off-grid areas in Africa. As a result of this deal, Marubeni's investment will make the company the largest shareholder of Azuri.
Azuri offers solar home systems, which feature solar panels, batteries, LED lights, radio and 60 channels of satellite TV, to off-grid consumers through installments paid through mobile payment on a pay-as-you-go basis. These systems enable households in off-grid areas to access electricity for business, study and other such activities. Azuri's systems also give these households access to worldwide information through TV and radio.
One of Azuri's top assets is its HomeSmart system, which learns the typical power usage patterns of individual consumers and then adapts energy output to manage the system to each consumer's specific needs.
Back in 2018, Marubeni acquired a stake in WASSHA Inc. and began conducting regional power supply business for off-grid areas in Tanzania. In May 2019, Marubeni invested in US-based company, GridMarket, which is focused on distributed generation projects using battery storage, solar PV, fuel cells, and combined heat and power. That investment in GridMarket was made to promote distributed generation systems for Marubeni's customers by applying GridMarket's services particularly in North America, Japan and island areas.