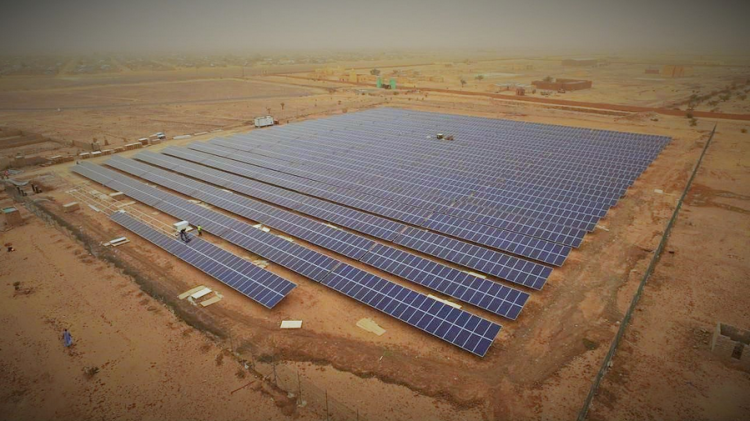 Abu Dhabi's leading renewable energy firm Masdar has completed eight new solar PV projects in rural communities in Mauritania, doubling the amount of clean power provided to the Islamic Republic nation and powering some 39,000 homes.
Now the country's clean energy contribution stands at 31.6MW, and the projects meet up to 30% of the electricity demand in rural communities.
"The eight projects bring economic and social benefits to Mauritania, providing opportunities for training and knowledge exchange and creating the foundations for long-term growth and development to the local community," said Sultan Al Jaber, the UAE Minister of State and chairman of Masdar, in a statement.
The projects, which are now all fully-operational, were delivered by Madar in collaboration with Mauritanian national electricity provider Société Mauritanienne d'electricité (SOMELEC). Masdar was selected by SOMELEC as the preferred partner for these projects based on prior successful delivery of the 15MW Sheikh Zayed solar power plant in the capital city of Nouakchott.
Mohamed Ould Abdel Aziz, president of the Islamic Republic of Mauritania, inaugurated the projects today in the city of Atar, one of the sites of the eight PV plants. The eight new projects will increase energy security to the nation that is heavily dependent on expensive fuel imports and diesel-fuelled generators; saving on costs and lowering emissions simultaneously.
"These projects contribute to the government's energy and economic diversification strategy," said Mohamed Abdul Fattah, minister of petroleum, energy and mines at the inauguration ceremony. "Our drive to implement a series of ambitious wind, hydroelectric and solar power projects will contribute significantly to growing the share of renewables in Mauritania's future energy mix," he said.