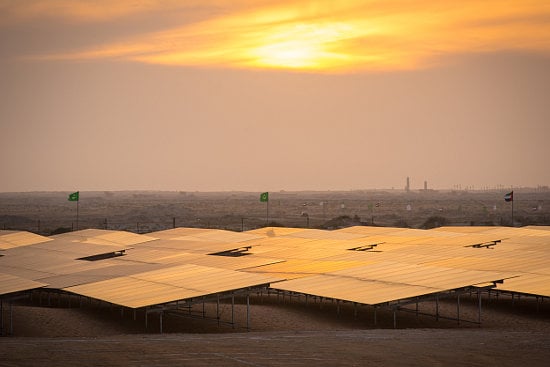 Abu Dhabi's clean energy firm Masdar has secured the power purchase agreement for a 200MW solar plant in Jordan.
The country's National Electric Power Company has agreed to be the offtaker for the project, which will be the largest in Jordan once it is completed and one of the largest in the region. The agreed price per kWh has not been published.
"Today's agreement further strengthens the deep-rooted cooperation between the Hashemite Kingdom of Jordan and the United Arab Emirates, and builds on the success of the region's first utility-scale wind farm that Masdar and its partners inaugurated in the Kingdom last year," said Dr Sultan Ahmed Al Jaber, UAE minister of state and chairman of Masdar.
"Meeting the region's growing demand for power will require a diverse range of energy sources, and this solar project reinforces the role of renewable energy as an efficient and cost effective contributor to the global energy mix," he added.
The plant will be connected to a sub-station just outside the capital Amman. Jordan is upgrading its high-voltage distribution network in order to integrate more renewable generation into the grid.
Masdar acts as developer, operator and investor in a number of renewable energy projects including offshore wind in the UK and more recently, as the joint-winner of Dubai's 800MW PV tender alongside FRV.