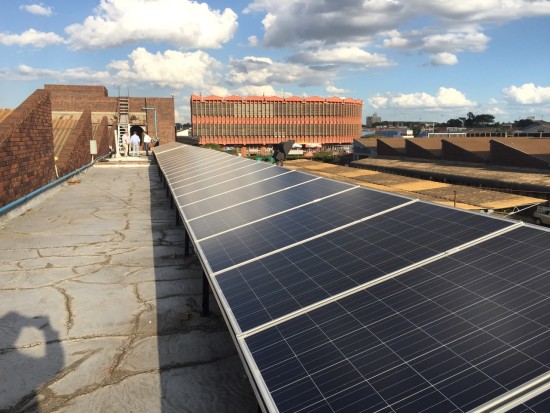 Switzerland-based clean energy provider meeco Group has formed a joint venture with Zimbabwean electricals manufacturer Powerspeed Electrical to build clean energy projects in Zimbabwe.
The JV named Onesun Solar aims to take advantage of Zimbabwe's strong solar resources. meeco will deliver turnkey solar solutions and storage systems as well as rooftop solar and smart energy management systems.
These will be sold through Powerspeed's 16 outlets in Zimbabwe and also directly to private and commercial clients. meeco claims that the most popular of the products is the sun2safe energy management system, which is aimed at the residential sector and SMEs. Onesun Solar has already purchased 19 sun2safe units for the Zimbabwean market.
The partnership will also implement sun2roof systems from 50-400kW on rooftops across the country.
Sebastian Bovensiepen, chief operating officer of meeco, said: "Today, Powerspeed is one of the most experienced hardware and electrical retailers in Zimbabwe with an excellent market position and network. Our mutual expertise makes Onesun Solar the most experienced PV provider in Zimbabwe, which will have a significant impact on the development of the photovoltaic market in Zimbabwe."