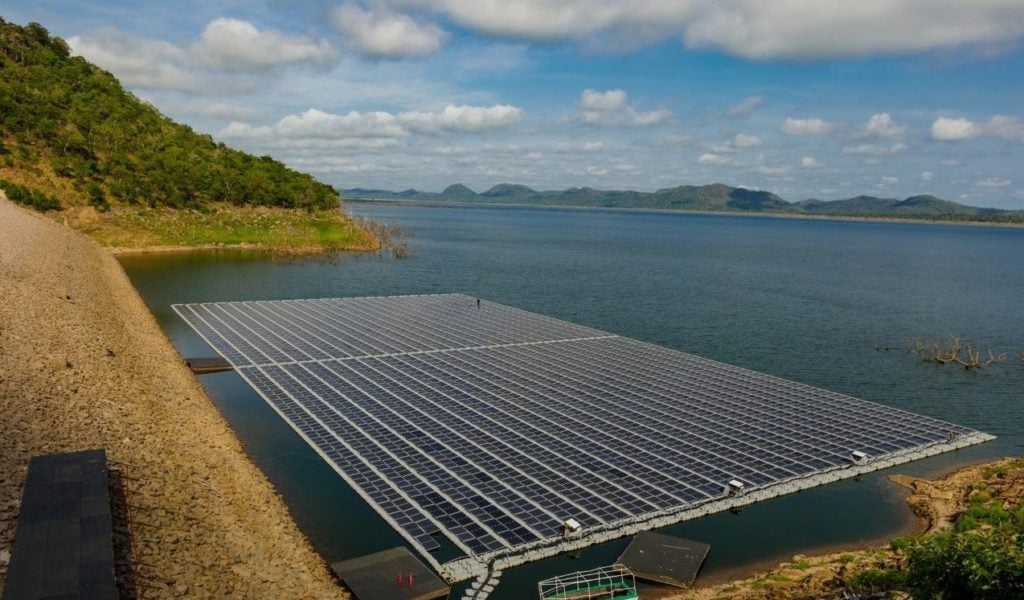 The China Energy Engineering Corporation has reportedly proposed to build a 1GW floating solar installation in Zimbabwe, at the Kariba Dam on the Zambizi river.
The project would constitute US$987 million in investment, according to a report from Reuters, and would deploy around 1.8 million solar PV modules on the reservoir at the top of the Kariba Dam, which is the largest man-made lake in the world.
State-run China Energy made the proposal to the Zimbabwe Power Company and a private consortium of industrial power consumers.
Low water levels at the Kariba Dam hydropower facility and underperforming coal plants have led to electricity shortages in Zimbabwe, with rolling blackouts – similar to those in neighbouring South Africa – an issue for a number of years. In 2019, the country's president Emmerson Mnangagwa announced plans to deploy a 2GW solar portfolio with the support of the United Arab Emirates to tackle the issue.
China Energy reportedly said that this 1GW floating solar plant would make a significant difference in meeting the country's generation needs.
The two countries have significant and long-standing investment and trade relationships; Reuters said that two China-funded coal plants went online in Zimbabwe last week. Over a decade ago, Zimbabwe established its Look East policy designed to cultivate a bilateral relationship with China – since then economic ties between the two have been significant. According to the Chinese embassy in Zimbabwe, in the first half of last year the total bilateral trade volume between the countries was just shy of US$1 billion.
Research from Fitch Solutions predicted that Zimbabwe would be one of the most promising emerging PV markets over the rest of this decade.
Floating solar is quickly becoming mature as a technology, as it opens up significantly more locations for deployment and can increase renewables penetration in regions with limited suitable land. Should this project come to fruition, it would be one of the largest floating solar installations in the world.
PV Tech Premium has previously analysed the changing technological profile of floating solar construction, and the most recent issue of our downstream journal PV Tech Power featured a deep dive into the future of offshore floating solar, from pilot projects to larger scale.