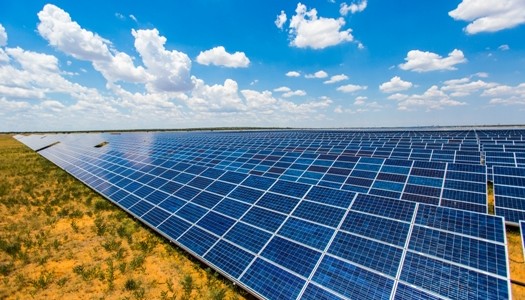 A controversial figure in South Africa's energy sector has been authorised to develop solar-plus-storage in Zimbabwe, only a year after a probe saw him suspended from Eskom.
On Saturday, Matshela Koko took to social media to hail the decision by Zimbabwe's energy regulator ZERA to allow a firm he owns to deploy a major hybrid project in the country.
According to the ZERA notice Koko shared on Twitter, Matshela Energy will build, own and run a 100MW plant in Gwanda, a two-hour drive north from Zimbabwe's border with South Africa.
The 25-year licence from ZERA, Koko explained, also covers the potential roll-out of a 240MWh battery energy storage system.
The new professional venture follows a convulse past two years for the engineer, who in 2017 and 2018 was suspended as acting group chief executive of South Africa's state-owned utility Eskom.
He had been appointed to the role in November 2016, with then Public Enterprises minister Lynne Brown hailing his "wealth of experience" and "understanding" of the challenges faced by Eskom.
He would go on to face an internal probe only one year later, however. He was cleared by this first investigation but was then presented – local media claimed – with fresh complaints last February, including gross negligence and undeclared conflicts of interest around some of Eskom's activities.
The allegations, various media claimed at the time, included failing to declare that one of Eskom's contracts had been awarded to a firm employing his stepdaughter or, also allegedly, instructing Swiss group ABB to subcontract work to a firm that was a "conduit to his benefit".
Koko has continued to defend his innocence in the intervening months, insisting today that reports on alleged bribes have been proved "false and defamatory". One newspaper has apologised for stories about the claims, according to Koko.
Marking the Zimbabwe contract on Saturday, he accused South African president Cyril Ramaphosa and former Home Affairs minister Malusi Gigaba of "forcefully diverting" him from his "destiny".
"Little did they know they were pushing me to greater heights. Here is it," he added.
The Koko investigation of 2018 has added to Eskom's controversies of recent years. In February 2019, renewable bodies were dismayed after reports that old PPAs may be reopened to bolster the finances of the technically insolvent utility group.