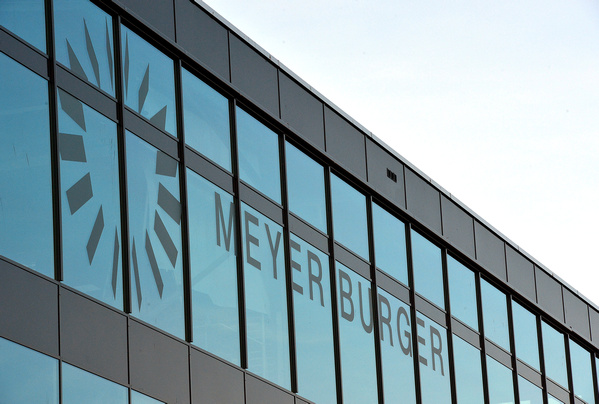 Meyer Burger Technology has announced that 100 staff will definitely be let go from its facility in Thun after a consultation procedure was completed on 28 November. However the security of another 60 positions will be dependant on whether strategic alternatives are found.
All the jobs are in manufacturing, logistics, purchasing and production planning.
The firm announced a round of cost cutting, product rationalisation and manufacturing restructuring to improve profitability on 2 November. At the time it noted plans to stop all manufacturing activities in Thun by the end of next year. A consultation was then opened. Proposals have since been submitted by the Employee Representatives and these were examined by the Executive Board.
The employees were informed of the results on 7 December 2017 by Meyer Burger CEO Hans Brändle and by the president of the Employee Representatives, Martin Fischer.
The steps of the decisions will be carried out over the next 15 months, with most restructuring to be complete by the end of 2018.