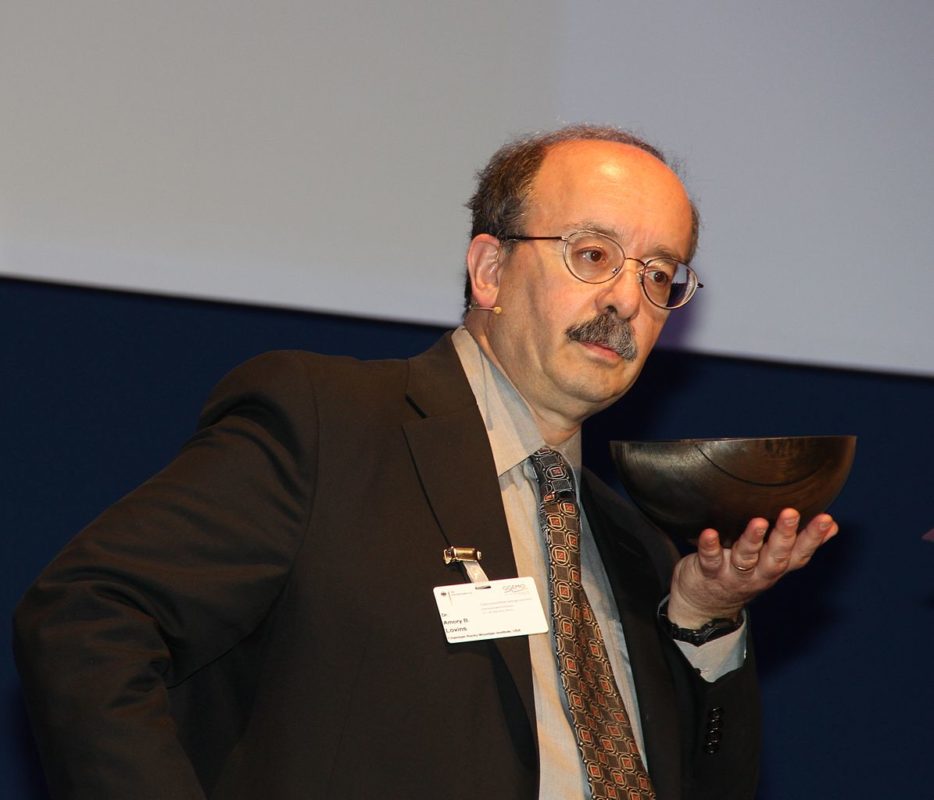 The fight is still on to prove the transition to cleaner energy in Germany is proving to be a success, Amory Lovins, chief scientist and head of the Rocky Mountain Institute said yesterday.
Lovins told PV Tech yesterday that sharing knowledge internationally can help foster the understanding that, despite propaganda and lobbying efforts from pro-fossil fuel groups and media, Germany's Energiwende shows what is feasible.
Lovins was in Europe for the Berlin Energy Transition Dialogue, where he was honoured by the German federal government for his work in sustainability innovation, awarded the O­fficer's Cross of the Order of Merit of the Federal Republic of Germany at a ceremony last night.
PV Tech asked Lovins how important events like this weeks' conference were to demonstrate what could be achieved through international cooperation.
"It is extremely important," Lovins said.
"Especially because there is, at least in the English language, a rather large, several-year disinformation campaign to misrepresent the Energiewende as a failure, because understanding its success would be quite counter to the narrative of some of the incumbents."
The Energy Transition conference was attended by high-level stakeholders including industry groups and policymakers. A recurring theme of the event was that the past 30 years since the Energiewende's inception have proven the technical feasibility of switching to clean energy and increasing energy efficiency.
In its electricity systems, around a third of Germany's power comes from renewables and many speakers including the CEO of German grid operator 50Hertz, Boris Schucht, said that even just 10 years ago, this level of penetration on the grid would not have been thought possible without causing serious disruption.
Schucht and one of his chief engineers, Dr Dirk Biermann, both cited the example of Germany's most recent solar eclipse, in March 2015, where huge amounts of PV power had to be ramped up to come back online. 50Hertz and its three other fellow grid operators dealt with the eclipse without the sort of difficulties, including blackouts, that had been warned of.
The challenges that remain from here, according to broad consensus at the show, are to take the technological explosion that the feed-in tariff (FiT) and other support schemes helped create, and to now put further deployment of renewables in the hands of the market. Other measures that now need to be taken, according to various speakers, include more work in the transportation, heat and cooling sectors, more effective coupling of sectors e.g. electric mobility paired with renewables and regional electricity interconnection across Europe.
Lovins said the event could also benefit its host nation.
"I think it's very helpful, both for more people who don't read German to understand what's going on here, what lessons are learned from it and also to share their experience, some of which is also useful to Germany."