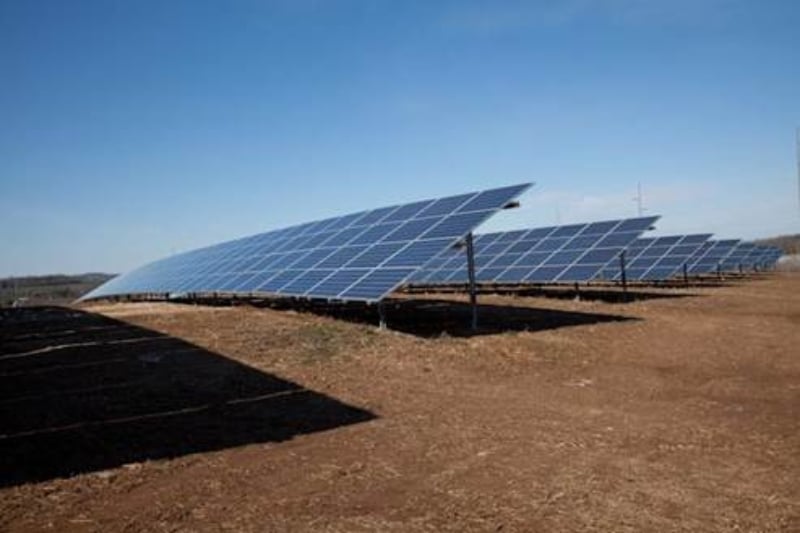 Mississippi Power and Silicon Ranch Corporation, along with local officials from the city of Hattiesburg, Forrest County and the Area Development Partnership held a groundbreaking ceremony on Wednesday for the state's largest PV project in Hattiesburg.
Once completed, the US$100 million installation will generate 50MW of renewable energy — enough to provide power to approximately 6,500 homes.
Mississippi Power President and CEO Anthony L. Wilson noted: "This is the second of three major solar projects that have been approved by the Public Service Commission, demonstrating Mississippi Power's continuing commitment to cost-effective solar development. The Pine Belt region is one of the hubs of economic development in the state and our investments in renewable energy here will contribute to future growth."
"We are committed to having a well-balanced energy portfolio, and are proud to work with Silicon Ranch, Forrest County, the city of Hattiesburg and the Area Development Partnership to make that happen."
The Hattiesburg solar farm will be developed on 182 hectares of land and will feature more than 600,000 solar panels. The installation will create approximately 400 jobs during its construction.
Silicon Ranch President and CEO Matt Kisber added: "Silicon Ranch is proud to work with Mississippi Power, the city of Hattiesburg, Forrest County, and the Area Development Partnership to bring this important renewable energy project to south Mississippi. As long-term owners of this solar project, as well as several others across Mississippi, we are excited about the economic and environmental benefits it will bring to the community, the surrounding region, and the state."
Silicon Ranch will fund, own and operate the project and chose Strata Solar to construct it. Mississippi Power will receive all of the energy produced at the site over the next 25 years. The project is expected to be completed by early 2017.