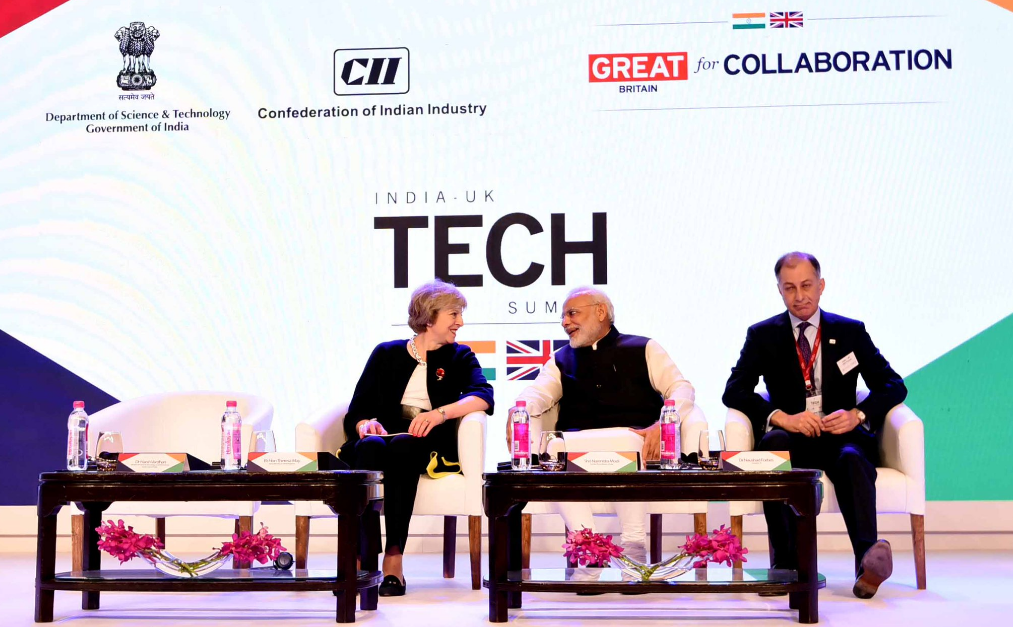 The Indian and UK prime ministers Narendra Modi and Theresa May have unveiled plans to establish a joint research and development centre to support solar innovations.
Speaking earlier today at the start of the India-UK Tech Summit in New Delhi, Modi said that the Indian and UK science communities were "providing solutions for clean energy and climate change mitigation".
"We have agreed to establish [the] India-UK Clean Energy R&D Centre on solar energy with joint investment of £10 million," Modi added.
An Indian government release confirmed that it would be investing INR500 million (£6 million) over five years with a matching contribution from Research Councils UK as part of the Newton Bhabha Fund, an effort to bring together UK and Indian R&D sectors.
The same release stated that new efforts will be linked to both countries' commitment to the Solar Alliance and focus on systems-level design and development.
Speaking ahead of the event, May said that she believed the two countries could "achieve great things" by collaborating, developing "new technologies and improving our cities, tackling terrorism and climate change".
The speech kicked off May's first international trade delegation which involves the heads of more than 30 British businesses, unveiling commercial deals which the government claims will create more than 1,300 jobs in the UK.
"This is a partnership about our shared security and shared prosperity. It is a partnership of potential. And on this visit I intend to harness that potential, rebooting an age-old relationship in this age of opportunity and with that helping to build a better Britain," she said.
Of the delegates listed by Number 10, perhaps the most interesting from a renewable energy perspective is the presence amongst the delegation of Green Investment Bank chief executive Shaun Kingsbury. A sale of the GIB is widely considered to be nearing closure, with Macquarie the clear frontrunner.
During last year's Autumn Statement the then chancellor George Osborne announced a doubling of the UK's energy innovation budget, handing the now defunct Department of Energy and Climate Change up to £500 million to be invested over the next five years.
While at least half of that figures has been earmarked for nuclear technology projects, renewables would also stand in line to receive some of that figure.