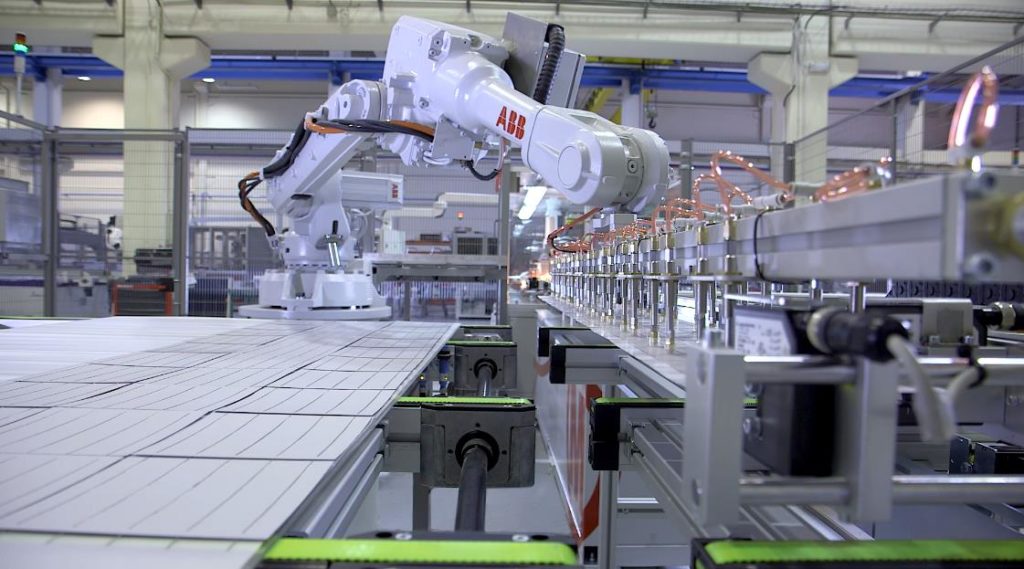 Solar equipment provider Mondragon Assembly has signed a supply agreement with PV module manufacturer Voltec to update its module assembly line in France.
The order will allow the French manufacturer to increase its annual production capacity by 150MW, with the equipment set to be delivered during Q2 2023 and entering mass production during summer.
Mondragon Assembly will supply two of its Tabber & Stringers – which weld solar cells to wire or ribbon in order to interconnect them electrically and create cell strings – and their corresponding lay-up system.
While the lay-up system incorporates an electroluminescence system for the detection of defective strings, the stringers are equipped with a multi-step infrared welding system for manufacturing strings using round wire.
The total production capacity of the complete system will be 6,000 cells per hour.
With this order, Voltec will continue to increase its capacity, after it partnered with the Institut Photovoltaïque d'Île-de-France to build a solar panel gigafactory in France which will focus on tandem perovskite-silicon modules.
PV Tech publisher Solar Media will be organising the PV CellTech 2023 Conference in Berlin, Germany, during 14-15 March. The event returns for a second year in a row in Berlin and will be looking at the competing technologies – including heterojunction and tunnel oxide passivated contact (TOPCon) – and roadmaps for PV cell mass production during 2024-2026.