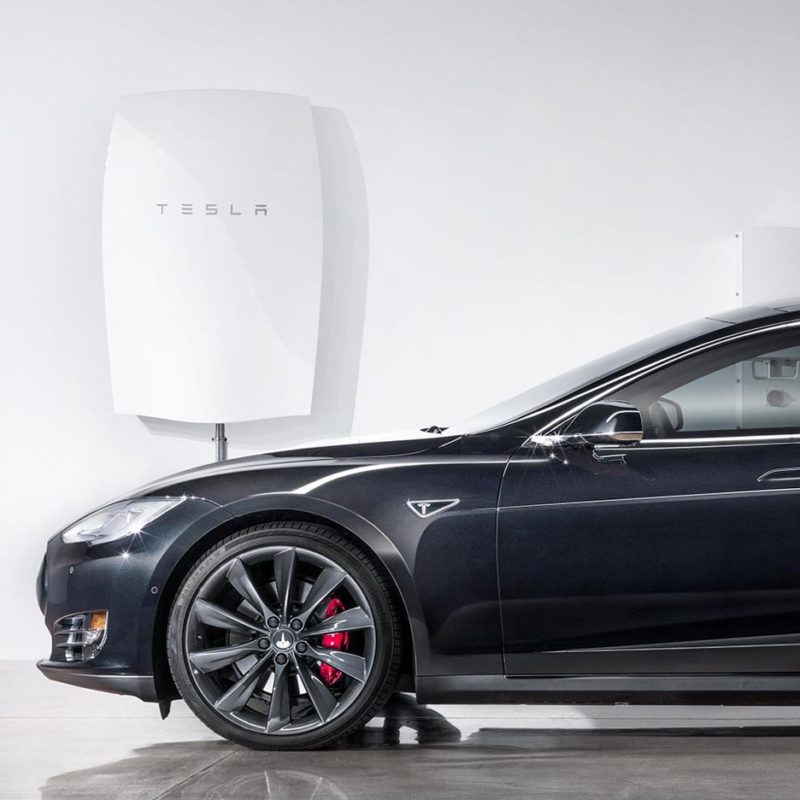 Tesla reported as expected lower solar system installations for the fourth quarter of 2018, while citing continued testing of its roof tile system for a still vague roll-out timetable for mass production and deployments.
Tesla reported solar installations in the fourth quarter of 2018 reached 73MW, down 21% in the previous quarter which was the peak quarter for installations in 2018.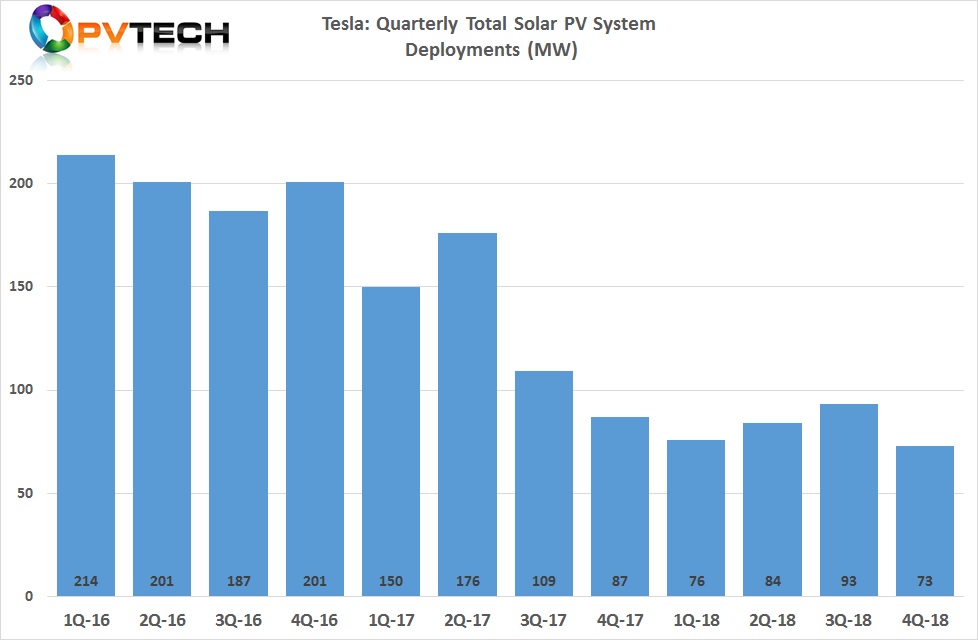 Despite seasonality factors, Tesla noted that it was still in the process of transitioning its former sales channels to its Tesla stores, which seems to be taken longer than expected in training its sales teams to sell solar systems in addition to electric vehicles.
This could be indicating that solar system installs could also be impacted by the lack of trained sales staff. Tesla's roof tile system is a more complex sales issue than retrofit standard solar panel installs.
The company also noted that 75% of residential rooftop deployments in the fourth quarter were cash and loan sales, up from 51% in fourth quarter of 2017, yet were down from 80% in the third quarter of 2018.
Slow roof tile progress
Tesla surprised with little if any actual progress in its complete solar roof system from the previous quarter. The company said that with "significantly improved manufacturing capabilities during 2019, based on the design iterations and testing underway," actual customer installs would remain "at a slow pace to gather further learnings from our design changes, as well as about the viability of our installation processes by implementing them in areas around the U.S. that are experiencing inclement weather."
In its third quarter 2018 business remarks, Tesla had said that its volume production ramp at Gigafactory 2 would occur in the "first half of 2019", compared to the previous quarter guidance that the ramp would happen "near the end of 2018".
Energy storage milestone
Tesla reached a new milestone in relation to its energy storage business as it deployed a total of 1.04 GWh in 2018, almost three times higher than the 358MWh deployed in 2017.

However, fourth quarter 2018 energy storage deployments reached 225MWh, a 6% sequential decline, yet up 57% compared to Q4 2017.
Energy business revenue in the third quarter of 2018 was US$371.4 million, down 7% from the previous quarter.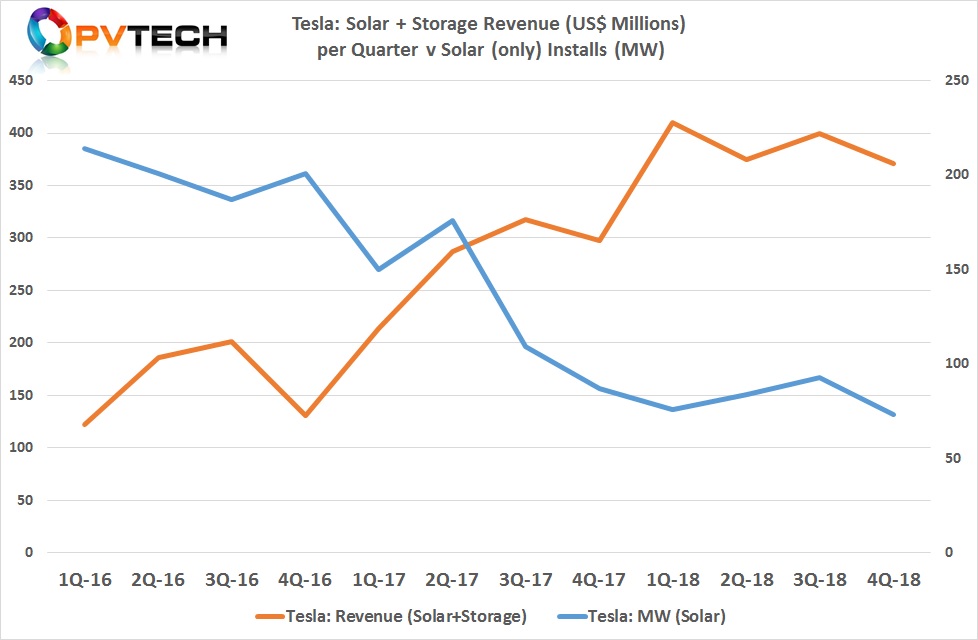 Weaker solar and energy storage sales impacted GAAP gross margin of the Energy business, which declined to 11.5% compared to 17.2% in the previous quarter.
Guidance
Tesla expects its energy generation and storage revenue should increase significantly in 2019, mainly due to its storage business.
The company guided solar installs in the first quarter of 2019 to be slightly lower than the 73MW in the fourth quarter of 2018, a new quarter low in recent years.