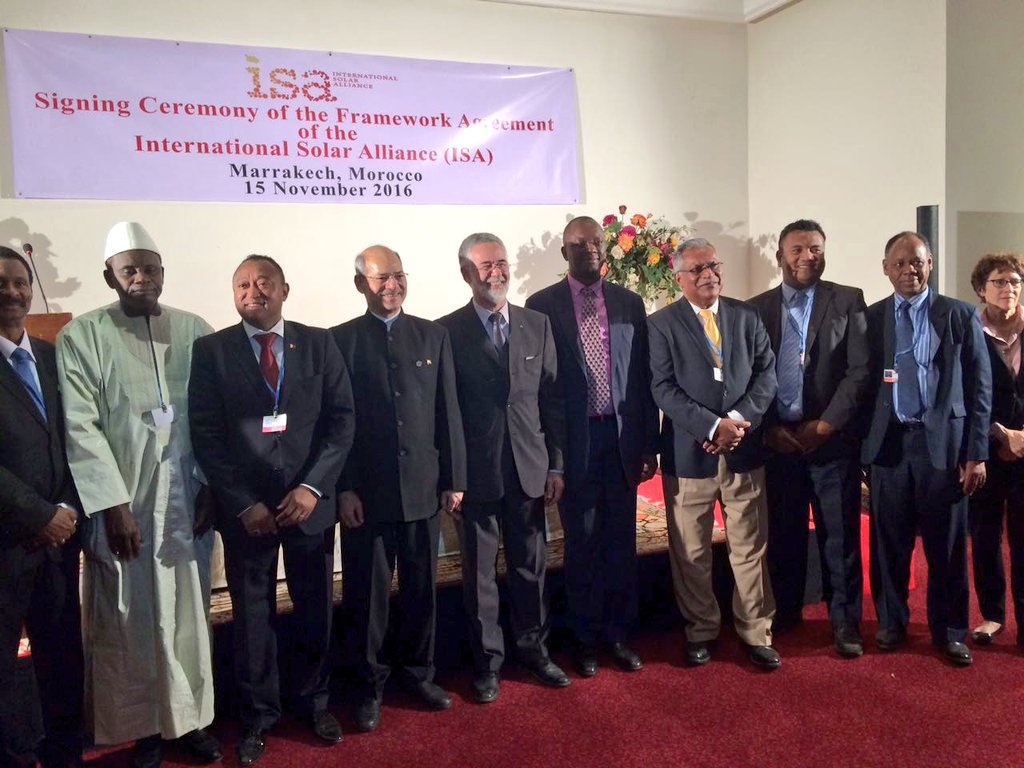 UPDATED: France, Brazil, India and several other countries have signed a framework agreement as part of the International Solar Alliance (ISA) at the COP22 conference in Marrakech, according to Indian energy and mines minister Piyush Goyal.
The ISA came into being at COP21 last year under the leadership of Narendra Modi and French president Francois Hollande, aiming to spur cross-continental sharing of expertise on solar and to help drive solar deployment mostly among countries between the two tropics.
Goyal described the agreement as "solar rich countries coming together to fight climate change".
Announcing the framework agreement signing, Indian minister for environment, forest and climate change Anil Madhav Dave said on Twitter: "We firmly believe that ISA will become instrumental in transforming the global solar energy landscapes."
In delhi on 5 October 2016, India and France proposed a draft of flexible and agile statutes to the Steering Committee of the Alliance.
ISA plans to bring US$1 trillion of investment into solar assets within its member countries, according to the first major announcement back in April.
This article was revised to say that France, Brazil, India and several other countries signed the agreement as opposed to 'more than 20 countries'.