SolarPower Europe appoints new president and 10 new board members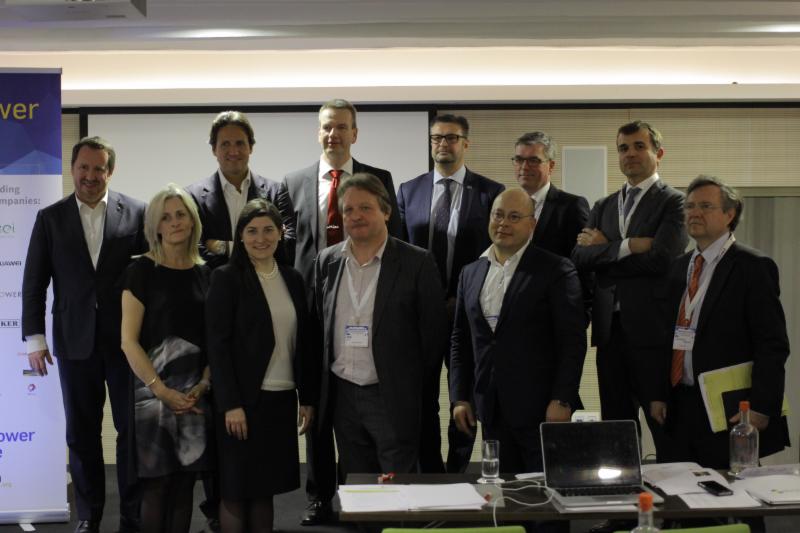 Europe's biggest solar trade association SolarPower Europe (SPE) has appointed Wacker Chemie's Christian Westermeier as its new president, alongside 10 new board members.
Westermeier, who is currently vice president of sales, marketing & application engineering at the German polysilicon producer, will replace Sunpower's Oliver Schaefer in leading the organisation.
"It is an honour to lead the board of the association at this crucial time for solar, I will make building a new framework for solar in the post 2020 period the key objective for us at this stage," said Westermeier of his new appointment. "We will also continue our efforts to finally get rid of the unnecessary trade tariffs on solar panels and will work with the Commission to build an industrial strategy for solar in Europe."
"President Westermeier is a perfect choice to continue the work of the association following the last three years of re-invigoration and animation of the association," said James Watson, CEO of SolarPower Europe.
The new board directors are as follows:
1st Vice President: Riccardo Amoroso, Enel Green Power
2nd Vice President: Jodie Roussell, Trina Solar
3rd Vice President: Jochen Hauff, BayWa r.e.
Seb Berry, Solarcentury
Stefan Degener, First Solar
Jean-Pascal Pham-Ba, Engie Solar
Alison Finch, Huawei
Arnaud Chaperon, Total
Patrick Monino, ENI
Alexander Peter Naujoks, SMA
"We are delighted with our new board members, who represent diverse and strong solar market players. They bring great competencies to our association and will make sure that we remain the force we are today in promoting solar," added Watson.
Lightsource appoints new strategy officer to drive global 'smart energy' ambitions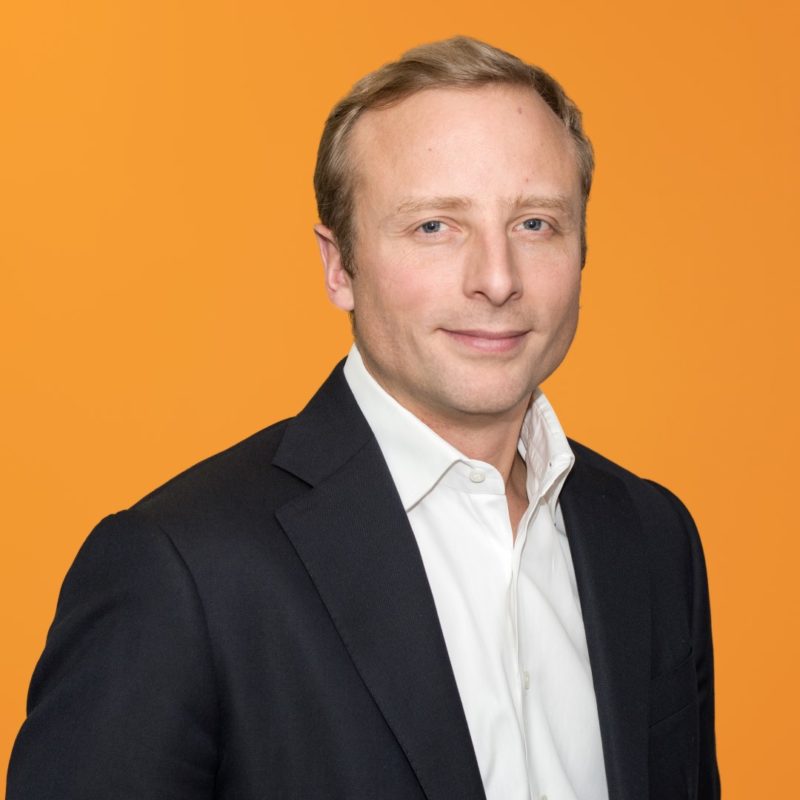 Lightsource Renewable Energy has appointed a new chief strategy officer to help it evolve into a "global leader in the smart energy market".
James Brooks, former co-head of energy investments at Goldman Sachs' EMEA merchant banking division, has joined the company to bolster its senior management team.
In his new role, Brooks will oversee Lightsource's overall strategy in becoming a global leader in the 'smart energy' market, diversifying away from a strategy purely focused on solar development.
Brooks is to be responsible for building talent, culture and governance to help support that strategy, and he will also be tasked with leading the company's utility-scale US and Indian operations. He will also lead the company's 'LS Labs' team and its development of smart home products, which includes the solar-plus-storage residential product currently under trial in a large number of homes with EDF.
Brooks said he was delighted to join what he considered to be an "enormously talented young team".
"Lightsource has the potential to be a true global leader in re-industrialising the energy market globally, through our unique integrated offering of solar, storage and software, and continue the impressive growth and shareholder value creation delivered over the last five years. I am privileged to have the opportunity to work with the whole team on this vision," he said in a statement.
CEO Nick Boyle meanwhile said Brooks' appointment would "shore up" Lightsource's management team, and hinted at further appointments to come.
"We take great pride in our ability to attract exciting new talent to our in-house team and you can expect more announcements soon," he said.
Trina Solar COO resigns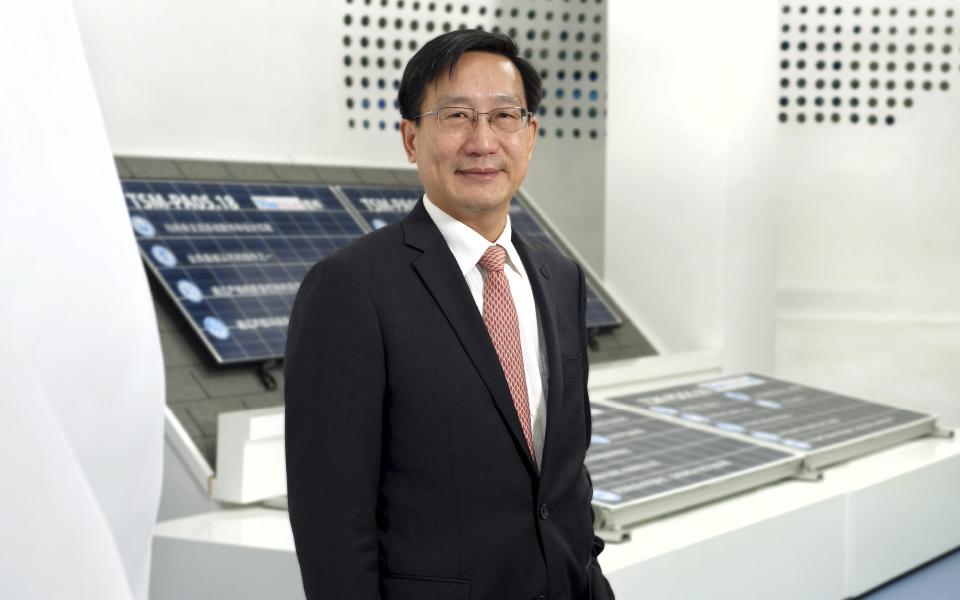 Zhiguo Zhu, chief operating officer of 'Silicon Module Super League' (SMSL) member Trina Solar, has resigned.
Zhu is not only resigning from his role as COO but also as a member of the board of directors and as president of the company's Module Business Unit. Citing "personal reasons", Zhu's resignation will be effective today, 10 March 2017.
Jifan Gao, company chairman and CEO, will assume direct management of the Module Business Unit.
"On behalf of the board of directors and management, I would like to thank Mr Zhu for his efforts and contributions during his tenure at Trina," said Gao. "We wish him well in his future endeavors. Looking ahead, we will continue to work diligently to strengthen Trina's leading position in the global PV module market and continue our transformation to become the world's leading provider of solar energy total solutions to our customers."
Yingli Green board of director resigns
Struggling integrated PV manufacturer Yingli Green Energy has announced that Xiangdong Wang has resigned from his position as an executive director of the board, due to personal reasons. He will be replaced by Jingfeng Xiong, a vice president of the company.
"I'm pleased to welcome Mr Xiong to the board of directors. I believe his operational and technical expertise will make him a valuable contributor to the board," said Liansheng Miao, chairman and CEO of the company. "I would also like to personally thank Mr Wang for his valuable contributions to the board."
In other news,the company has formed a 'Special Committee' of independent directors to find options to repay debts incurred due to partial default on bonds by its subsidiaries in China.
Former First Solar president Bruce Sohn joins Siva Power as CEO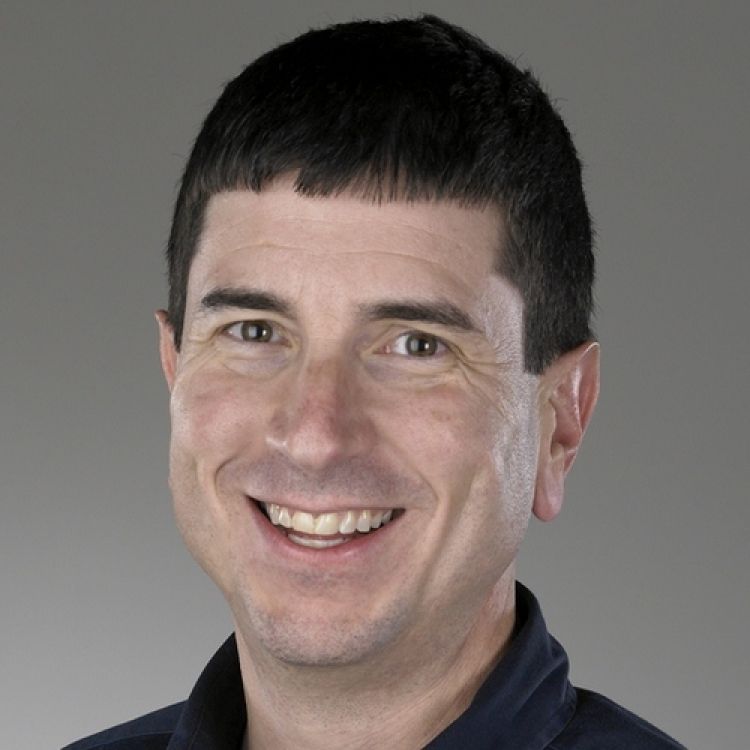 California-based thin-film manufacturer Siva Power has hired solar executive Bruce Sohn as its new CEO, replacing Brad Mattson.
As PV Tech previously reported, Sohn joined Siva Power in October last year as a vice chairman of the board of directors.
"I literally cannot think of anyone I would want to lead Siva Power more than Bruce," said Mattson. "He grew First Solar, what was then a small solar start-up, into the multinational company it is today. I know that Siva will be the next thin-film success and I know that Bruce will lead us to that success."
Indeed, under Sohn's leadership, First Solar grew into a multi-billion dollar enterprise and was the first company to manufacture at under US$1/W, ship more than 1GW of production annually and the first company to EPC over 1GW of utility-scale projects.
"The team, the technology, and the plan that Siva Power has created is truly remarkable and I'm excited to join as CEO," said Sohn. "I look forward to the next steps in which we realize the vision and make the world's absolute lowest cost solar panels. We are going to do this."
NRG to lay off residential solar workers in June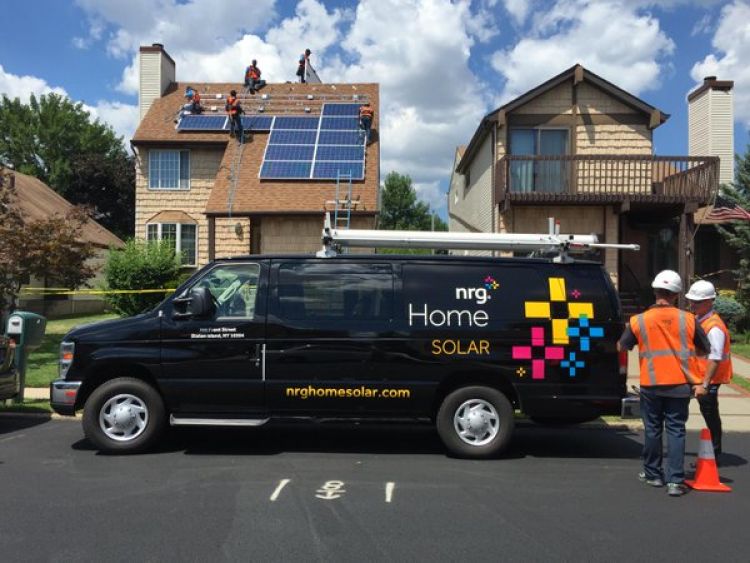 As previously reported, NRG Energy is exiting the residential solar business and ceasing its vertical integration operations.
In light of this, the Princeton, New Jersey-based firm plans to lay off more than 65 employees in June from its Wall office, company officials said. NRG Home Solar, the residential solar unit of the company has sent notices to the employees confirming they will be let go on 23 June.
The notices come on the heels of a nationwide cut of 500 workers in May 2016 and an announcement that the company would scale back its involvement in the solar integration process.
The layoffs are a result of the company wanting to focus on its new business model. NRG previously told PV Tech that it plans to become an Energy Integrator of solar services, leveraging partners rather than a vertically integrated provider.
This is a significant move for the company, as NRG Home Solar ranked as the fourth largest residential solar installer in the nation in 2015. Now its residential retail business will exist solely through third parties.
Lars Podlowski joins the Board of Directors at the PI Berlin to establish new business division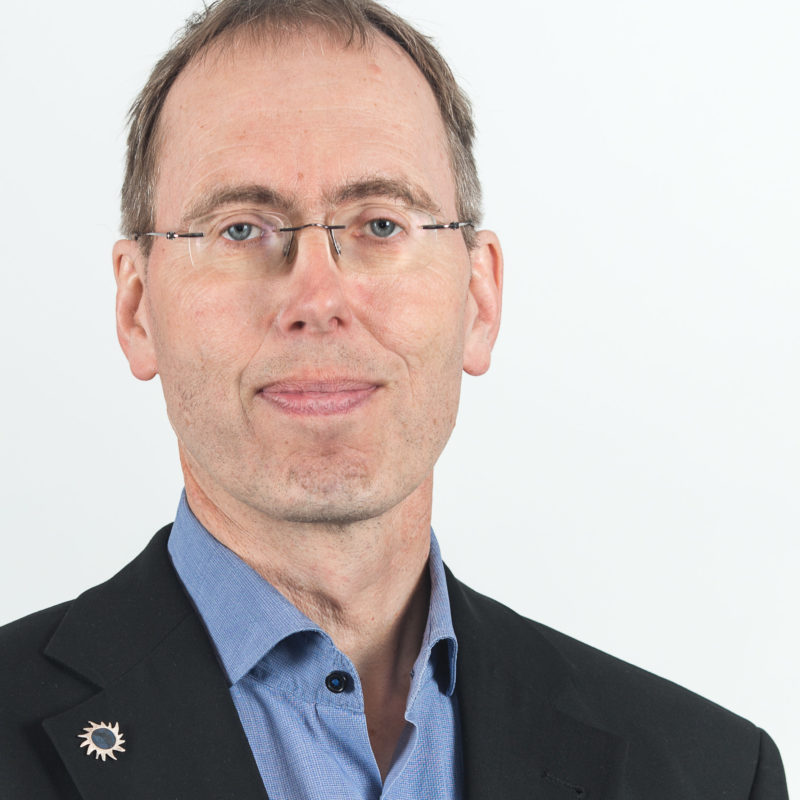 Photovoltaik-Institut Berlin (PI Berlin) Lars Podlowski joined the company'sboard of directors to establish a new business division.
Podlowski plans to expand PI to include services to module manufacturers by developing a portfolio of technical services to support via research and development and to offer newcomers around the globe a jump start in setting up their own module production.
"Alongside the tendency for leading module manufacturers to build ever larger central factories, a parallel global trend has emerged in recent years toward establishing regional production facilities for solar modules," said Podlowski. "In the future, PI Berlin will offer services for manufacturers – many of whom are lateral entrants to the solar industry – to facilitate their entry onto the market. In principle, we can offer technical support in everything from factory planning to product design to the implementation of quality management systems. But we can also support the development of business models or human resources planning."
As another new business area – and not just for industry newcomers – PI Berlin will begin offering intensive tests of raw materials to help module manufacturers optimise their product design.
Coalition for Community Solar Access adds new members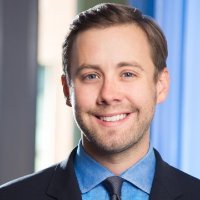 Celebrating its one-year anniversary, the Coalition for Community Solar Access (CCSA) added nine new members, now representing an even larger cross-section of the solar supply chain.
The newly-elected members were: Borrego Solar, Distributed Sun, EWT, AES Distributed Energy, Westwood Professional Services, Relay Power, Lever Energy Finance, Solstice and GRID Alternatives. Solstice and GRID Alternatives are also CCSA's first non-profit members.
Over the last year that the nation's first and only trade association for community solar has been in operation, it has witnessed this market grow tremendously. Some significant milestones include the implementation of a new three-year programme in Maryland which will target almost 200MW of PV, and similar programmes reaching approval in Illinois and Oregon.
The momentum of this promising new market segment is not looking to slow down any time soon. Jeff Cramer, CCSA executive director caught up with PV Tech to discuss the association's anniversary and the amazing trajectory that US community solar is currently on.
PV Tech: The Coalition has just celebrated its first year anniversary. So what's next?
Jeff Cramer: Opening new markets. We're seeing markets expand from just a couple of states to a handful of new states adopting new community solar programmes. In fact, New York just opened their programme about two hours ago with a ruling from their Public Service Commission. So as we go forward, we're looking forward to partnering and working with policy makers, regulators, utilities and customers alike to expand access to solar, through community solar in market where that's not possible yet.
The latest GTM figures detailed how the non-residential segment is expected to grow 11% year-over-year in 2017, mainly from community solar thanks to states such as Maryland, Massachusetts and Minnesota. What is it about those markets that lend themselves to community solar?
They have implemented programmes where they allow either the utility or the third party to develop and interconnect projects and offer them to customers at a rate which offers an economic value proposition to those customers, that's really the key to expanding access through community solar. Other markets don't yet have those programmes that allow for that interconnection and project development and a tariff to compensate those projects to offer to customers.
Are there any other states expanding community solar in the coming year?
New York is a big one, Maryland is a big one, and there's Illinois, Rhode Island and Oregon too. Illinois is in the process of implementing its programme from a bill they passed in 2016. Those are markets to watch and then there's a whole other set of states that are in the process and exploring the development of a programme; whether through the regulatory level or legislative level. And those are really across the country from North Carolina from Mexico to Nevada, Washington, Maine etc.
You've just appointed nine new members, what is the criteria you use to recruit?
All of our members have to agree to our core principles on how to build community solar projects. We welcome members from solar community, which is an entire ecosystem from developers, providers, panel manufacturers, even financiers and the legal community that supports them; and the second category is the utilities themselves. We are talking to utilities about partnering with us to create win-win programmes that work for utilities and the solar community and then lastly large end users. That's an area where we hope to expand our membership and working with the C&I customers that are out there that are interested in satisfying their appetite for renewables while also supporting the development of community renewable solutions.
GTM forecast 500MW of community solar to come online by 2019. What should states and the industry be doing to make sure that target is hit or even surpassed?
That's a really good question because it always starts with policy goals. You have to have a clearly established goal and in states where you see community solar is successful, it has been to expand access to solar to those that don't have access today. And that number, at least according to the industry, is up to 85% overall – in some places it's higher and some places it's lower – but our figures say about 85% don't have access to solar today. So you need to start with those policy goals and then build programmes that can meet those goals. It sounds easier than it is to do, that is the problem. But there are clearly ways to do it. We need to make sure policymakers start with the policy goals and develop a process and leads to real world solutions to achieve those goals.