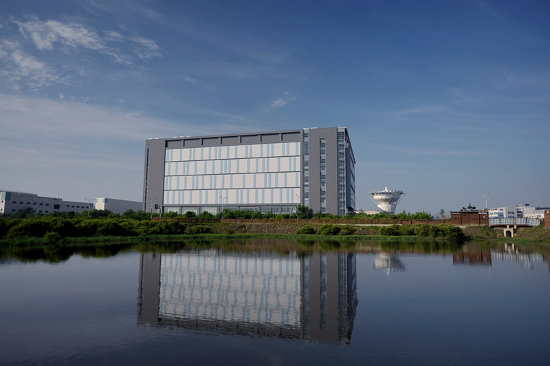 Taiwan-based cell and module producer Neo Solar Power (NSP) is not expecting a recovery in sales until fourth quarter of 2017, due to a series of market forces impacting its business.
NSP's monthly sales have been in a downward spiral since January 2016, and have reached a recent new low of NT$484.6 million (US$16.08 million).
First quarter 2017 revenue was NT$2,162 million (US$71.7 million) with losses of NT$1,317 million (US$43.7 million). Realized gross loss was NT$679 million (US$22.5 million) in the first quarter of 2017.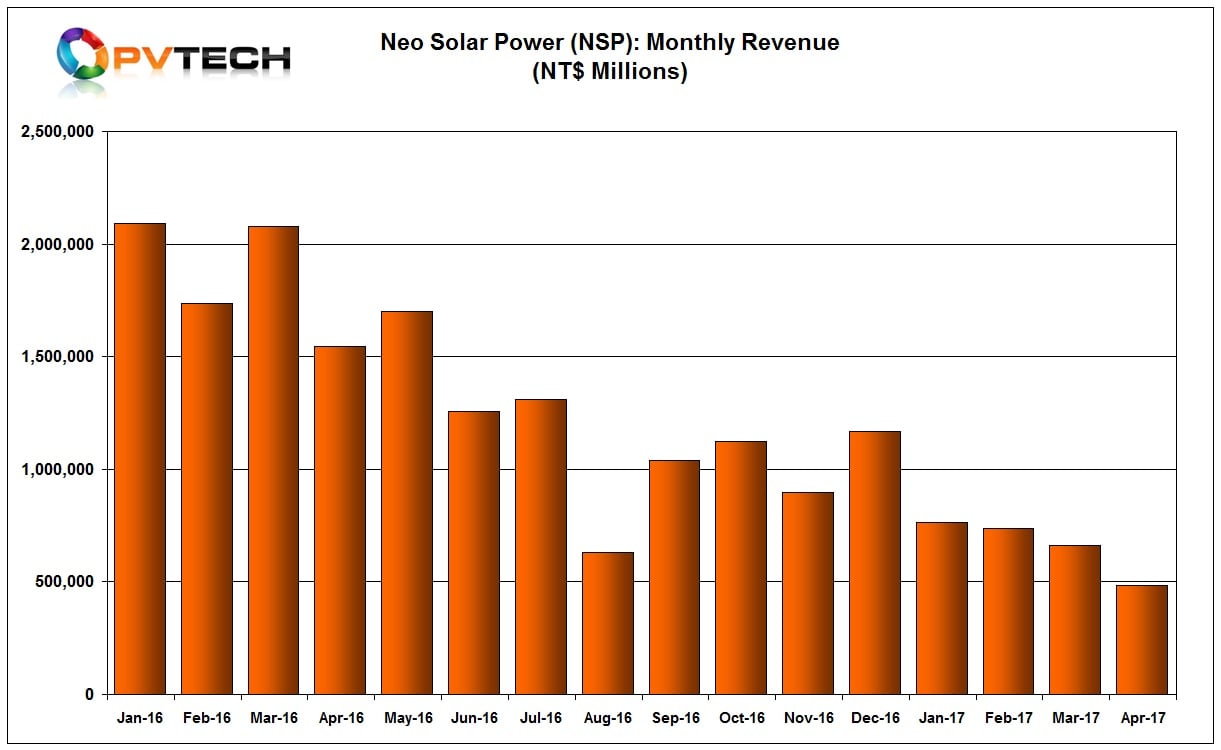 NSP highlighted a number of challenges it was facing. As PV Tech has already noted, and NSP reiterated that the expected surge in cell and PV module demand from China in the first quarter of 2017 has not materialised, despite official figures suggesting installations reached 7.21GW.
The company also noted that installation rush in China in the first half of 2017, had not materialised, resulting in further average selling price (ASP) erosion, due to overcapacity.
However, the overcapacity was specific to the multicrystalline solar cell market, which had not recovered since the second-half of 2016. NSP is transitioning away from multicrystalline solar cell/module production to monocrystalline PERC (Passivated Emitter Rear Cell) technology.
NSP said it was 'determined to transition its business model, but the transition benefits from internal resources adjustment and re-allocation require time to mature. Following the expanding downstream solar system project business, the company's performance is expected to grow from fourth quarter.'
The company raised new funding last year to weather the business transition. Cash and cash equivalents at the end of the first quarter of 2017 NT$7,149 million (US$237.1 million).
NSP has been shifting production outside Taiwan and China and relocating to South East Asia to overcome the US anti-dumping duties, while also supporting the build-out of its downstream PV project pipeline in Taiwan and overseas to support more than 2GW of manufacturing capacity.
The company believes its financial performance would improve from the fourth quarter of 2017 onwards.