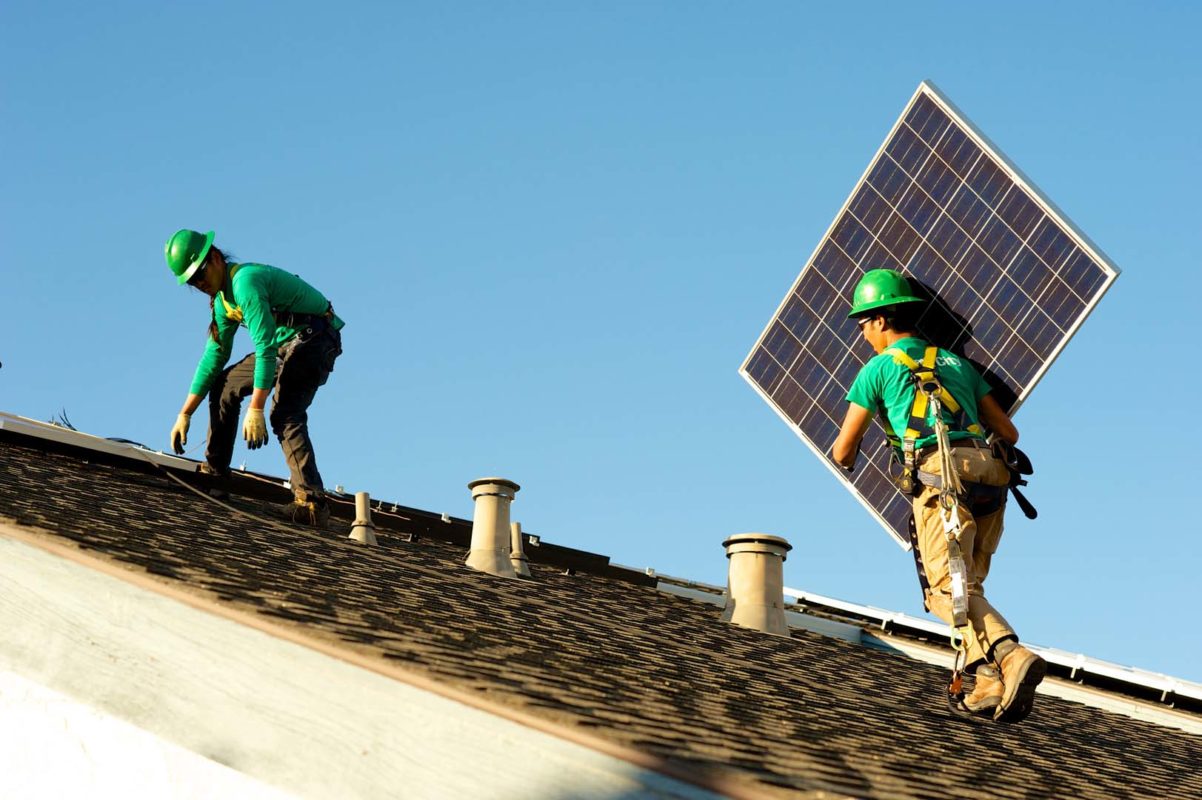 The Nevada Public Utilities Commission has voted unanimously to press ahead with new net metering rates for solar owners in the state.
Regulators voted against the suspension of new rates after six hours of testimony urging them to delay the decision, including an impassioned plea from Hollywood actor Mark Ruffalo at a separate hearing held in Las Vegas.
The decision relates to the PUC's approval of plans just before Christmas to slash net metering rates afforded to solar generators and also increase charges against homes with solar. The changes are to be implemented in phases over the next five years, the first of which started on 1 January 2016.
Testimony largely consisted of homeowners angry at the decision. Many complained that their returns had been retroactively cut just weeks after making significant investments to install solar.
The PUC said it must treat all ratepayers fairly and chairman Paul Thomsen said he was "offended" by suggestions that the regulator did not know what it was doing when it initiated the new rates. Thomsen also criticised some installers which he said had failed to notify customers of the potential for rates to fall.
The hearing in Las Vegas attracted more than 1,000 protestors, most of whom former employees of solar companies that have lost their jobs due to the PUC's decision. Since the new rates were announced both SolarCity and Sunrun have closed their operations in the state resulting in the loss of hundreds of jobs.
Earlier this week US presidential hopeful Hilary Clinton weighed into the row and condemned the PUC's decision, claiming it endangered a "win-win" situation to move the country away from fossil fuel generation.
Joining Clinton and other high profile figures including Hollywood actor Mark Ruffalo – who attended the rally and supported it on social media – was a group of 18 venture capital (VC) investors in Nevada's solar industry. Authored by Nancy Pfund of DBL Partners, the firm which backs companies that deliver positive social impact as well as returns on investment, the letter said Nevada's status as a leader of US solar was threatened and warned that millions of dollars in private investment in PV would no longer come into the state.
The letter also stated that changing the rules to apply retroactively to existing net metering customers was akin to breaking the terms of a power purchase agreement (PPA). Pfund, who with her business partner Ira Ehrenpreis was among the earliest investors in Tesla and SolarCity, as well as latterly investing in Off-Grid Electric's work in Africa and startup Advanced Microgrid, said in an interview with PV Tech last year that solar investors were helping to build the "iconic energy firms of the 21st Century".
Her letter to PUC commissioner David Noble concluded with a warning that the policy could "send the message that Nevada is not willing to partner with the investor community to meet its clean energy and climate goals, and may even discourage broader private investment in the state."
Additional reporting by Andy Colthorpe.