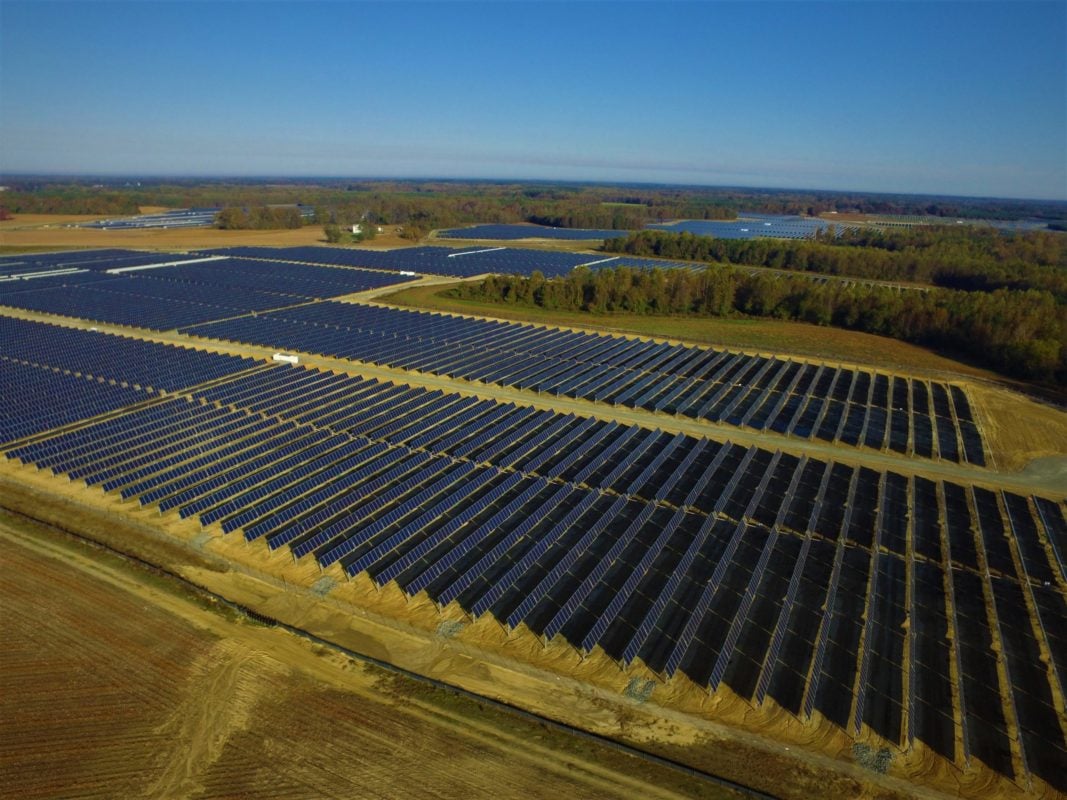 Amazon is to develop three new large-scale solar farms, including its first in Spain, to support its renewable energy targets.
The online retail and web services giant will develop a 149MW utility-scale project in Sevilla, Spain, and an additional two projects in the US, located in Illinois and Virginia, which have a combined capacity of 180MW.
Combined, the new portfolio of solar farms will have a generation capacity of 329MW and are expected to provide Amazon with 700,000MWh of clean electricity each year.
The Sevilla project will be Amazon's first large-scale renewables project in Spain, while the array earmarked for Lee County, Illinois, will also be a first for Amazon in the state. The web firm will, however, return to familiar ground in Virginia, having already brought forward eight renewables projects in the commonwealth.
The power from all three projects will be supplied to Amazon's fulfilment network in Europe and Amazon Web Services data centres, contributing towards an overriding target of deriving 80% of its energy demand from renewables by 2024.
Kara Hurst, director of sustainability at Amazon, said the company's renewables investments are a "critical step" towards addressing its global carbon footprint.
Amazon currently owns some 1,900MW of renewable generation capacity around the world, totalling 21 large-scale wind and solar farms and in excess of 50 solar rooftops. They deliver more than 5.3 million MWh of power each year.
The projects will, however, also play a beneficial role in decarbonising US states. Illinois governor J.B. Pritzker said his state was on a path to 100% renewables, and Amazon's role as an investor in renewables in Illinois would help.
"Addressing climate change will take all of us working together, and leadership from state governments and the business community will demonstrate how we can sustainably power a modern economy and create good-paying jobs," he said.
Major corporates have indeed played a critical role in driving US utility-scale solar deployment this year. A report from the US Solar Energy Industries Association (SEIA) released this summer paid testament to this, highlighting how major corporates had brought forward more than 7,000MW of solar as of 2018.