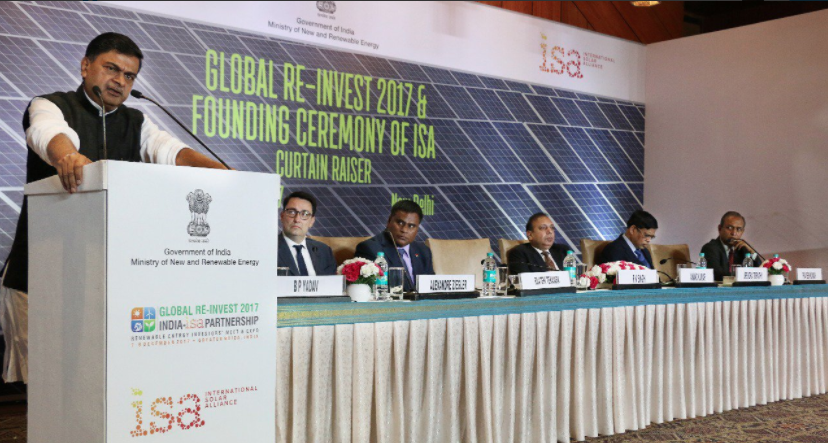 India's new power minister R.K. Singh has said that India's power needs will double in the next 6-7 years, while India is committed to reaching 40% renewables in its energy mix by 2030.
In his first well-publicised announcement regarding renewable energy since taking office, Singh noted that the government aims to bring in policies to help partner countries to set up manufacturing for the renewable energy sector in India. He also cited India as a great renewable energy business opportunity.
Singh highlighted the return of the Re-Invest event in Delhi this December, as reported by PV Tech at the REI Expo in September, and he announced a new website for the event.
French president Macron and Indian prime minister Modi are likely to be launching the International Solar Alliance (ISA) in full at Re-Invest, as announced by MNRE secretary Anand Kumar last month. Yesterday, the Republic of Kiribati also signed the framework agreement of the ISA, becoming the 41st country to do so.
At Re-Invest 2017, Indian States will showcase their policy initiatives and the final day will start with ISA's Ministerial Plenary followed by roadmap to achieve ISA's Vision and Mission and a session on ISA financing.
The event will also be a chance to review the goals achieved since Re-Invest 2015 where 293GW of commitments were made, of which 39.3GW have been achieved. Meanwhile, around half of the funding pledged has been sanctioned so far.
Upendra Tripathy, Interim director general of the ISA. said the alliance has already started functioning as de-facto organization.