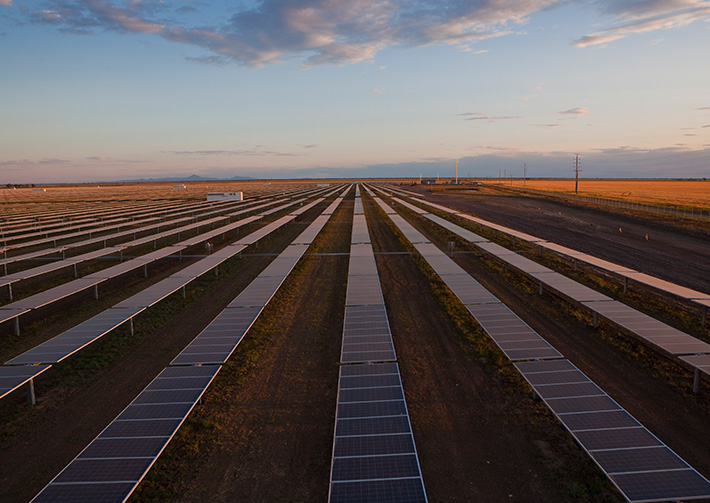 The New South Wales government has approved the construction of a 100MW PV project in Wagga Wagga that will provided renewable energy to the local economy.
Clay Preshaw, the Department of Planning and Environment's resource assessment director, said that the Bomen solar project will create over 200 construction jobs over the next year, and will power more than 30,000 homes once completed. The project is valued at US$116 million.
Preshaw said: "This project will support hundreds of construction jobs, many that will be sourced locally over the construction period. This is a terrific boost for the local area. These construction workers will be spending their money locally and this is great news for business operators impacted by the drought."
Despite the approval, there were nine objections to the proposal from local community members, who were concerned about visual impacts of the plant and land-use compatibility. The Southern Joint Regional Planning Panel (JRPP) ruled that the development of the plant would have minimal environmental impacts.
Preshaw added: "We're seeing billions of dollars of private investment in renewable energy projects right across NSW and millions are now pouring into the Wagga Wagga area. Solar energy is a key part of NSW's energy mix and will become even more important into the future."