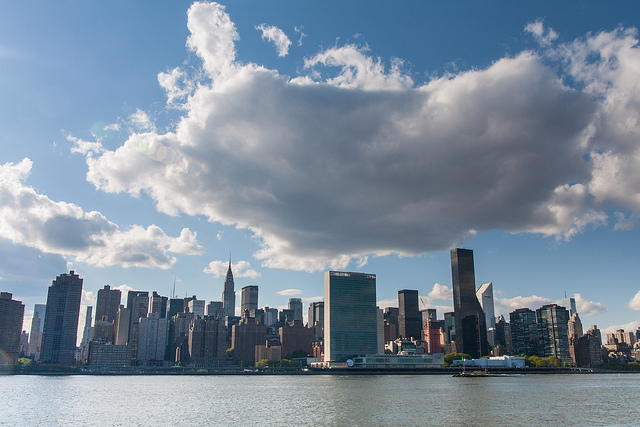 New York State has mandated a programme to have 50% of its electricity coming from renewable energy by 2030, after governor Andrew Cuomo ordered the Public Service Commission (PSC) to draw up a new Clean Energy Standard to support the target.
In a letter, Cuomo ordered the PSC to "immediately commence" on designing the standard, to ensure that steps are being taken towards the targets under a cost-effective, efficient, and enforceable mandate.
The move reinforces the "50 by 30 goal" in the State Energy Plan and will include a target to reduce emissions by 40% in the same period.
Cuomo said: "This plan is both rational and among the most aggressive in the nation."
The new standard is expected to be presented to the PSC by June 2016, however no details have emerged on what specific steps will be taken to achieve its goals.
Cuomo made it clear that the scheme should not involve the premature retirement of upstate nuclear power plants, as it would affect attempts to reduce emissions, through having to increase use of fossil fuel generators to make up for the energy shortfall. However, support for nuclear plants will be separated from the 50% renewable energy mandate.
Under Cuomo's term as governor, the state has introduced the Reforming the Energy Vision (REV) to aid the rapid uptake renewables. As part of this, Cuomo launched the NY-Sun Initiative in August, a plan to consolidate the state's existing solar incentive programmes into a single support scheme, aimed at adding 3GW of solar generation capacity by 2023.
Solar installations also tripled in New York State between 2011 and 2014. As of December 2014, more than 314MW of solar were installed.
Cuomo said: "Climate change is one of the defining issues of our time, and we must act now. As discussions continue in Paris, we are taking real, enforceable actions in New York to lay the foundation for a thriving clean energy economy. With one of the most aggressive renewable energy goals of any state in the nation, we are leading by example to ensure the possibility of a bright future for generations to come."
Audrey Zibelman, chair of the PSC, said: "This mandate provides certainty and demonstrated commitment to development of renewable energy, which, in turn, will support the growing clean energy job sector."