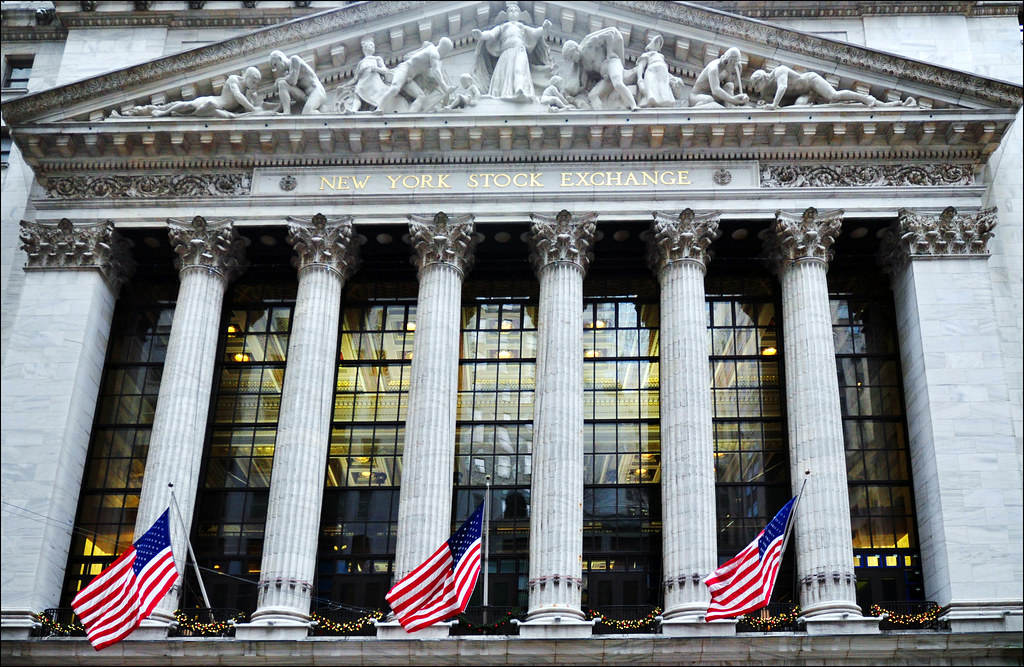 A wide-ranging set of mid- to late-stage solar projects have secured potential investor backers at a New York Stock Exchange (NYSE) event, billed as the first of its kind.
A session arranged this week by FTI Capital Advisors on the NYSE trading floor saw investors bid for over 1GW worth of renewables, more than half solar PV.
Unidentified parties in the attending crowd of investors and sponsors landed exclusivity rights for a 571MW pipeline of four PV projects in Michigan, Ohio, New Mexico and Texas.
The utility-scale four – all eligible for investment tax credit support – were joined by a community solar scheme in Washington DC, which also found a suitor.
The evening did not produce financial commitments, FTI noted, adding that conversations to that end will now get underway between winning bidders and the developers.
The NYSE event, the firm said, symbolises how far renewables have come in their journey to the mainstream as an "attractive asset class" for equity plays.
6GW of state-wide PV by 2025
Some 250 miles northwest, New York state governor Andrew Cuomo guested on a Syracuse radio station to mark the passing of sweeping climate legislation.
The deal rubberstamped by the governor and the New York legislature mandates 85% greenhouse gas emission cuts across the state by 2050, as well as net zero emissions.
Billed by Cuomo as the "most aggressive" climate mandate in the US to date, the plan requires renewables to power over 70% of New York state's electricity needs by 2030.
As noted by US solar trade body SEIA, the legislation would see 6GW of solar – enough to sustain one million households – rolled out by 2025.
"These new targets and other provisions in the bill will attract significant solar investment to the Empire State and create thousands of good jobs," said Sean Gallagher, SEIA's VP of state affairs.
The spotlight on New York solar comes as the US-wide ecosystem experiences a bullish first quarter. There is concern that policy gaps could hamper the financing flows the industry needs, however.
See here for more information on New York State's climate and energy plan
Solar finance trends and challenges will take centre stage at Solar Media's Solar & Storage Finance USA, to be held in New York on 29-30 October 2019