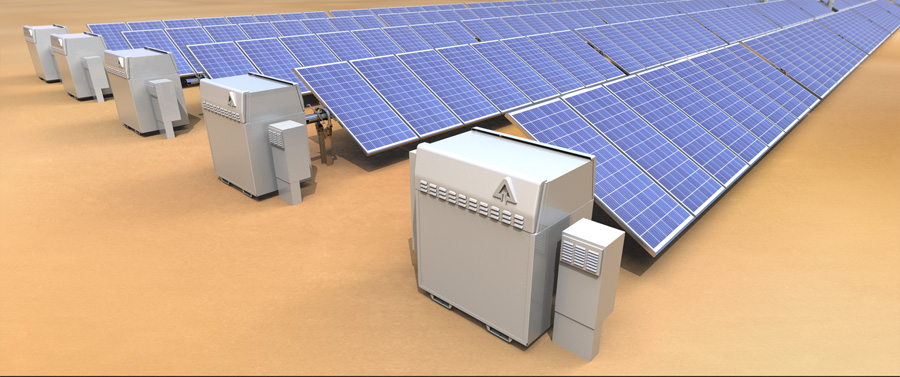 Solar tracking manufacturer NEXTracker has unveiled a storage solution paired with its PV tracking infrastructure.
The NX Fusion Plus includes a tracker, inverter, battery and software. While the hardware synergies may not be obvious, the Flex-owned company claims that with the objectives of its tracker and storage aligned, it is well-placed to offer both together.
"Our goal has always been to identify the best technologies for addressing solar generation's intermittency. We can now dispatch uninterrupted clean energy in the most effective manner possible for the customer. Our tracker becomes the data acquisition backbone of the plant, offering complete system analytics and monitoring," said Alex Au, CTO, NEXTracker.
"NX Fusion Plus enables higher return on investment than solar alone because we can now utilize more clipped energy and offset demand charges for end users," said Au. "This is particularly attractive to customers such as farms in the Central Valley of California. We can also provide stable, reliable power in countries such as India, where power fluctuates."
The system will use the predictive software of Brightbox, a company NEXTracker acquired in August this year.