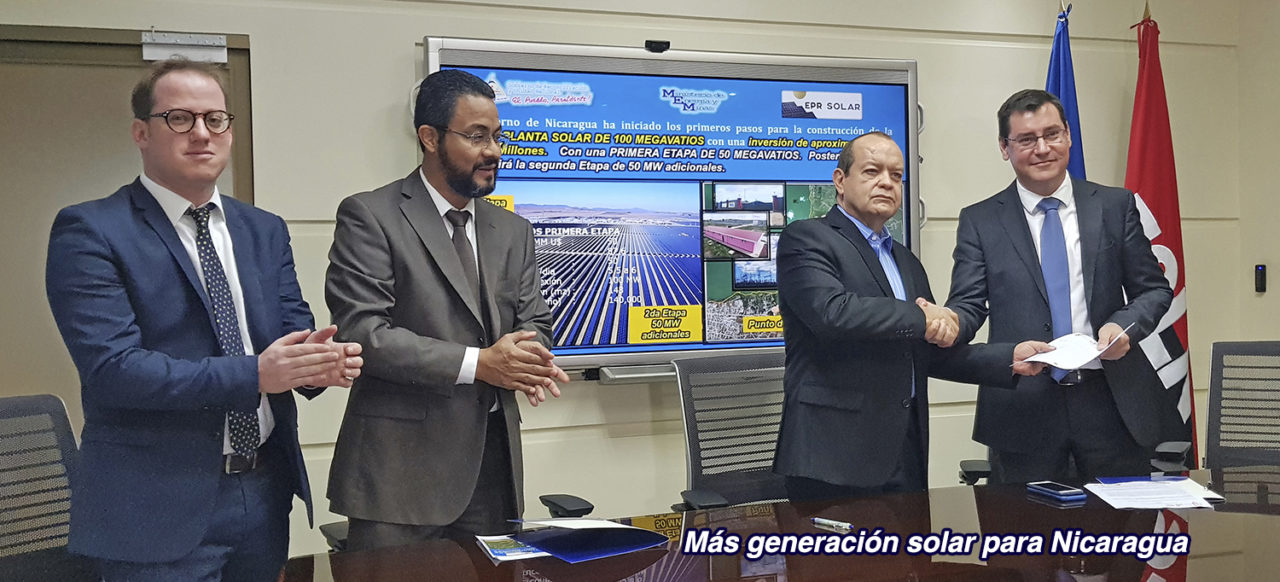 Nicaraguan PV industry is poised for an exponential boost, with a 100MW project having just secured funding from foreign players.
Spanish investor EPR Solar and Israeli investors will back an installation planned a 45-minute ride northeast from capital Managua, according to state-run transmission firm Enatrel.
The memorandum of understanding (MoU) signed between Nicaragua's Energy Ministry and EPR foresees the delivery of an initial 50MW phase, Enatrel said.
Construction of the 100MW complex will require the roll-out of some 170,000 panels, shipped via 3,000 containers to the site between San Benito y Tipitapa.
Speaking after the MoU signing, Energy minister Salvador Mansell Castrillo explained the substation the project will use – San Benito – is being expanded to take on the new PV capacity.
PV dawns in the 'renewable paradise'
Should it meet its current size expectations, the 100MW project would significantly dwarf all other solar installations completed in Nicaragua to date.
As noted by Enatrel, the four existing plants range from 300kW San Juan de Nicaragua to 1.5MW La Trinidad, 2.5MW Corn Island and 12MW Puerto Sandino.
Ruled since 2007 by former revolutionary Daniel Ortega, Nicaragua's government pledged this year to invest US$180 million to deploy a 150MW-plus PV pipeline in the next few years.
The Central American state was one of the world's last to sign the Paris Agreement but has been dubbed a "paradise" for renewables by the World Bank.
Clean energy covers about 60% of Nicaragua's current energy mix, with geothermal (around 20%), wind (around 19%) and biomass (around 17%) far ahead of solar (around 0.5%).