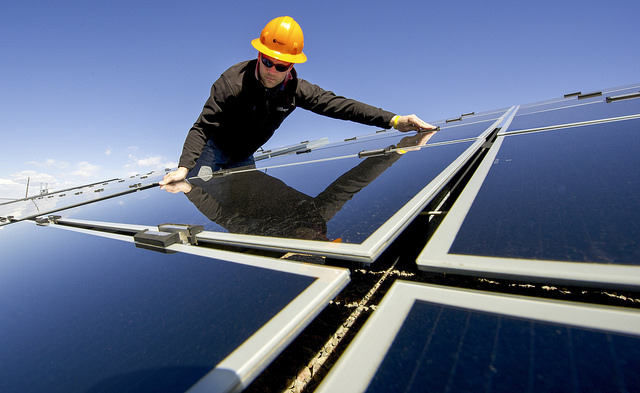 Bankrupt renewables firm SunEdison is seeking bankruptcy court approval to sell a number of its North American assets as part of its restructuring plan.
NRG Energy, one of the biggest US energy companies dual-headquartered in New Jersey and Houston, has reportedly bid US$144 million to buy 2.1GW of wind and solar projects, subject to higher bids.
The development of asset sales continued with independent energy retailer Crius Solar, which has also proposed the acquisition of certain SunEdison assets for US$1.5 million. Crius plans to further expand its solar energy business, as demonstrated by its recent strategic alliance with Sungevity.
After a prolonged acquisition binge, SunEdison officially filed for Chapter 11 bankruptcy protection in April and since then has been looking to liquidate its assets including those in North America and Hawaii.
According to the bankruptcy court, other bids for SunEdison projects will need to be submitted before 6 September when the bidding round closes. There is however a separate auction scheduled for 9 September with an adjoined court hearing to approve the winning bid set for 15 September.
So far the restructuring process has been rocky for the Missouri-based renewables firm; with Hawaiian Electric Co (HECO) terminating contracts to buy SunEdison's three major Oahu solar farms. The company has however confirmed plans to sell and monetise its controlling Class 'B' shares in its two yieldcos, TerraForm Power and TerraForm Global.
So far SunEdison has sold 202MW of solar assets to Chilean utility Colbun and its UK rooftop solar business to 'green' utility Ecotricity.