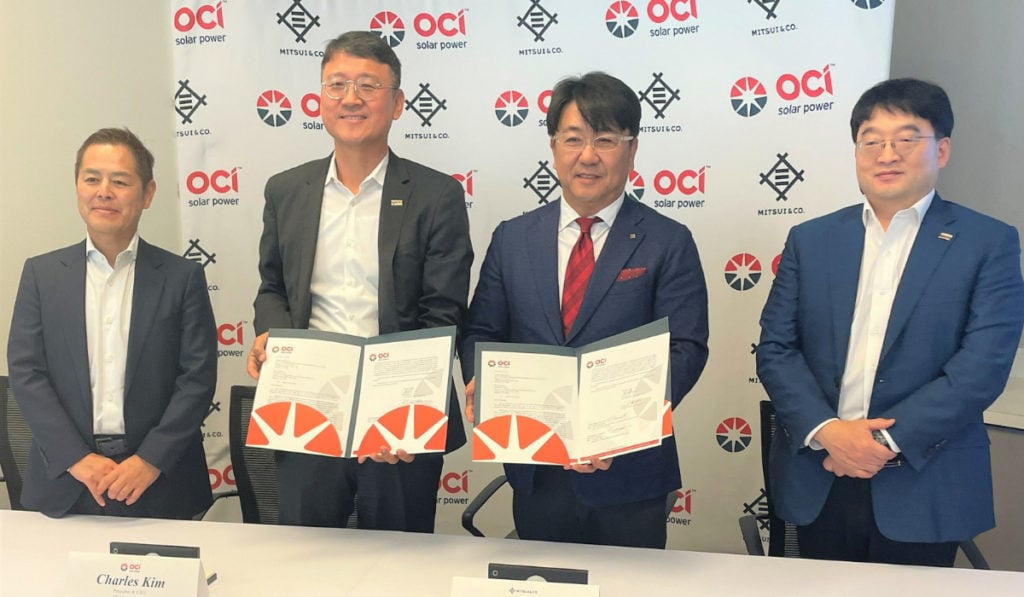 US utility-scale solar power company OCI Solar Power has sold a 110MWac PV project in Texas to Japanese conglomerate Mitsui USA. 
Located in Hill County, Texas, the 'Three W' Solar project will begin construction in 2024, with operations starting in 2025. Currently, OCI Solar Power possesses more than 3GW of solar and energy storage projects in operation, under construction, and in development across the US. 
In February, OCI Solar Power signed an agreement with Mitsui USA to collaborate on this project. Under the agreement, OCI Solar Power will develop the projects and offer them to Mitsui Tokyo for investment.
The company said it had spent about two years developing the project, completing all environmental studies and addressing the electrical interconnection requirements needed to begin construction.
"Now, we're excited to announce that Mitsui has purchased the project and will take it to completion. Producing more reliable, sustainable, affordable energy is a win for all Texans," said Charles Kim, president and CEO of OCI Solar Power.
The US has ramped up its domestic utility-scale clean energy investments in recent months. Previously, PV Tech reported that there were 26 solar projects announced in the past eight months, according to a study conducted by trade body the American Clean Power (ACP).
From 16 August 2022 – when US President Joe Biden signed the Inflation Reduction Act into law – to 31 March 2023, of the 46 new clean energy manufacturing facilities with a capacity of 96GW announced, solar projects accounted for 56.5%. Geographically, Georgia and Texas have three solar manufacturing plants respectively, more than any other states in the US.