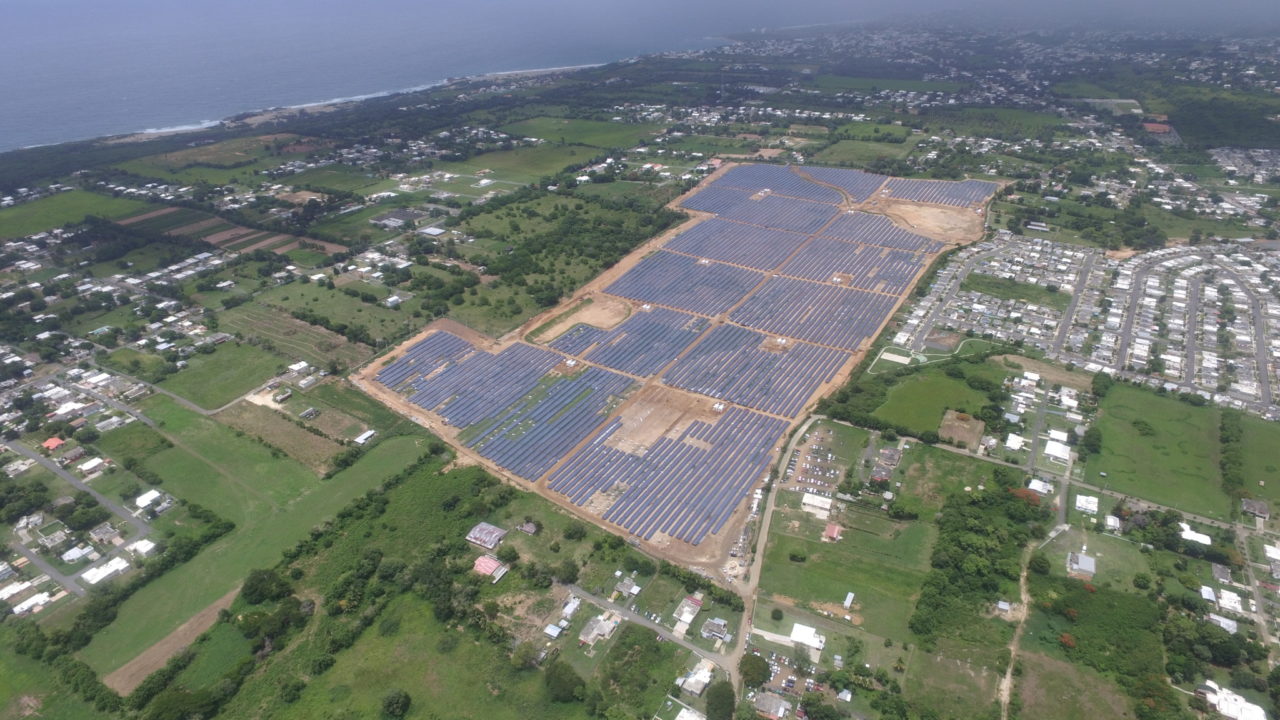 Oriana Energy, a subsidiary of Sonnedix Group, and Miami-headquartered solar firm Yarotek have started producing energy from a 58MW (45MWac) solar plant in Puerto Rico.
The US$160 million plant has now been connected to the Puerto Rico Electric Power Authority's (PREPA) transmission grid. It created more than 1,000 direct jobs during construction, mostly for residents of Isabela and nearby communities.
Greece-based company METKA-EGN performed EPC services for the plant and will operate it following full completion later this year.
Sonnedix and Yarotek will also be planting around 3,500 trees at a nature reserve near to the site as part of the environmental mitigation. This is the second plant built by the partnership in Puerto Rico.
Andreas Mustad, chief executive of Sonnedix, said: "The energization of the largest solar power plant in the Caribbean will bring a large amount of clean, green energy to Puerto Rico. It is a landmark moment for Sonnedix. With this milestone, we have more than tripled our operating capacity over the past eighteen months."
Javier Quintana, executive director of PREPA, said: "The Oriana Solar Farm undoubtedly represents another important step in helping PREPA reduce the purchase of oil-based fuel and integrate clean energy sources into our grid. Projects of this nature lead us toward environmental compliance and fuel price stabilization for the benefit of our customers."
In August institutional investors advised by J.P. Morgan Asset Management acquired substantially all of the Sonnedix Group to pursue opportunities in the rapidly expanding global solar market.