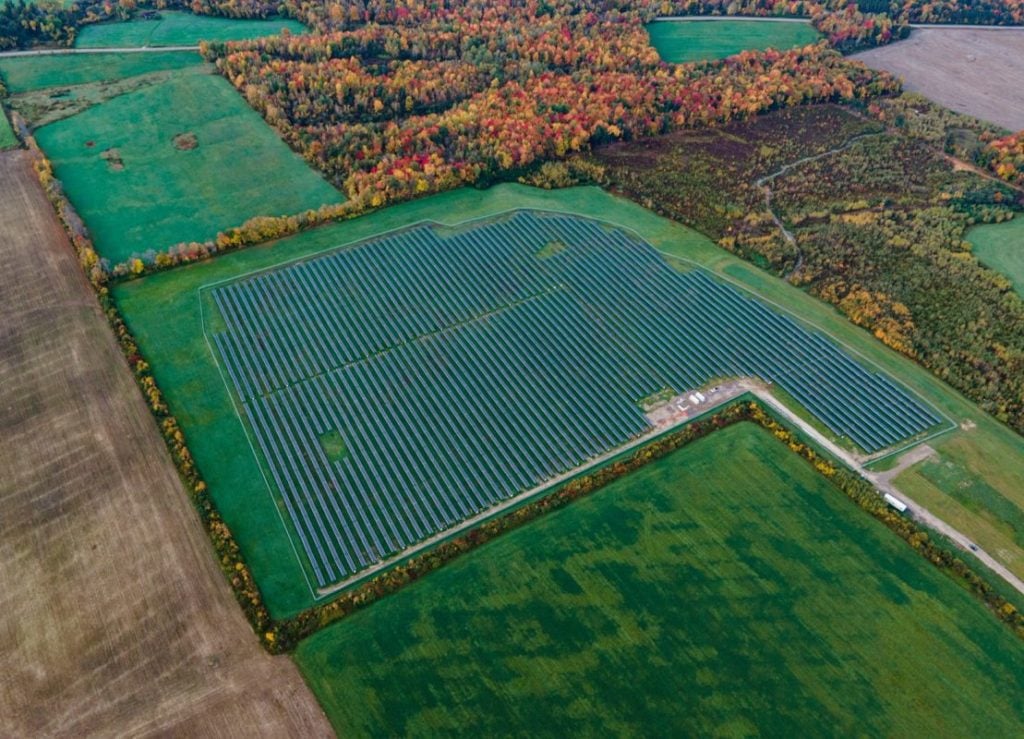 Canadian solar developer OYA Renewables has secured US$27 million in financing from City National Bank, the US subsidiary of the Royal Bank of Canada.
The financing is in the form of a long-term loan facility and will be used for four community solar projects in New York state.
The projects – Robinson Road in Jefferson County, State Route 122 in Franklin County, Pulaski in Oswego County and Wayside in Jefferson County – range between 4.6MW and 6.8MW in generation capacity and form part of OYA's over-9GW project pipeline.  They are due to be completed this year as part of the company's 2023 pipeline.
OYA also received financing from Greenprint Capital – the tax equity investor for the four projects in question.
Earlier this month the company secured a further US$216 million in two facilities from CIT Power and Energy and Monarch Private Capital to develop a 15-strong group of New York community solar projects, of which these four are a part.
Manish Nayar, chairman and founder of OYA Renewables, said: "As our community solar project pipeline continues to see significant growth within New York State and beyond, having robust financial backing from CNB allows us to focus our attention squarely on efficient and effective project execution. We look forward to working with the CNB team into the future as we seek new and increasingly diversified ways to advance the transition to clean energy."
Last November, OYA announced a new joint venture with energy company Oil Well Shares to develop 3GW of renewables capacity – including solar and community solar – across the PJM transmission region.
The recent collapse of Silicon Valley Bank has raised some concerns for developers of community solar in the US, as the bank had financed up to 62% of the sector. PV Tech reported on this earlier this month. Prior to the collapse, research from Wood Mackenzie in February forecasted that the community solar market in the US will double in the next five years from 5.2GW to at least 11.5GW.
New York leads the US in community solar deployments, and the State Public Service Commission recently announced US$4.4 billion worth of transmission upgrades to deploy 3.5GW of new renewables capacity.