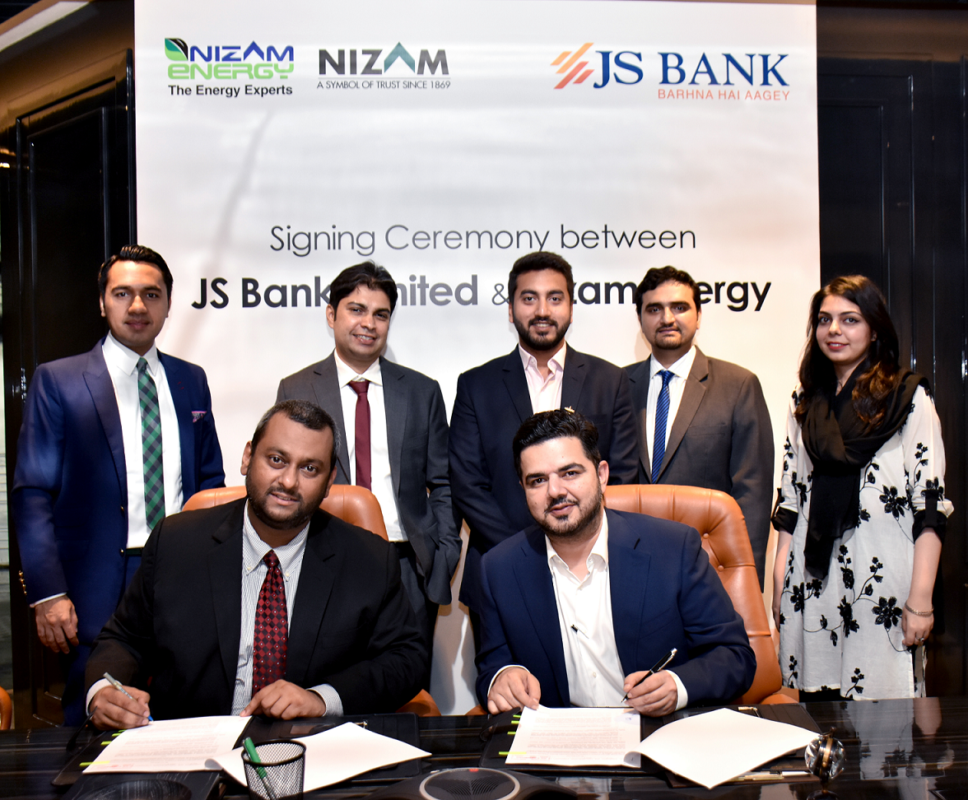 Pakistani financier JS Bank has partnered with local solar firm Nizam Energy on a PV module financing solution directed at small and medium enterprises (SMEs).
The smart panel solution, named JS Smart Roshni, will allow SMEs that use Nizam's solar modules and technical services to benefit from financing of up to PKR10 million (~US$86,500) at a mark-up of 6% from the bank, while reducing the SMEs' dependency on grid power.
Babbar Wajid, head of product development and business management, JS Bank said: "Our partnership with Nizam Energy reflects our commitment to provide customers with responsible solutions for their energy needs, while creating medium to long-term savings. This initiative will help our clients increase operational efficiency in an environmentally responsible manner, and help reduce load on the national grid."
Usman Ahmad, CEO, Nizam Energy, commented: "With easy and low cost financing solutions provided by JS Bank, we can further enable customers across Pakistan to avail solar power generation solutions with financing support."
In other news, the Government of Sindh Province in Pakistan recently rejected submissions from all four bidders in its tender for 352 solar PV systems to electrify primary health facilities. Meanwhile, in February, the Pakistani regulator issued its tariff determinations for 300MW of solar with tariffs significantly below grid parity, for which Nizam was a co-sponser with Scatec Solar for 150MW worth of projects.