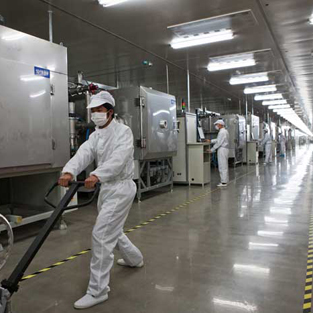 Distressed PV thin-film producer Hanergy Thin Film has finally issued a profit warning and business update that reveals the extent of the dependence on its parent company and its dire financial position.
Hanergy TF said in a financial statement that its parent company Hanergy Holdings and other affiliates owed the company more that US$630 million from past transactions of which around US$334 million was overdue.
Revenue in 2015 from connected transactions with Hanergy Holdings and other affiliates was said to have only amounted to around US$25.7 million in 2015, down 96% from around US$766 million in 2014.
The company also noted that its parent company had planned to restructure its operations and "seek support from the [Chinese] state", to appease the Hong Kong stock exchange commission and its continued halt on trading of Hanergy TF stocks since May 2015.
However, due to non-compliance with Hong Kong stock exchange commission demands that Hanergy Holdings (a private company) provide it with its financial documents, trading in Hanergy TF stock remains in deadlock.
The major turnkey a-Si thin-film production line deals signed with Chinese companies via the parent company have since all been cancelled, primarily due to the unusual structure of the deals as PV Tech previously detailed.
The deals included cash payments from the customers for a major portion of the contracts, while upon receipt Hanergy would grant shares in the company that were valued much higher than the cash payments for each transaction. Hanergy TF's stock had been climbing on the back of this type of transaction. The suspension of trading in its stock negated the benefits of these transactions and subsequently all deals were cancelled in 2015, leaving only US$25 million in revenue for Hanergy TF with other business transactions.
Hanergy TF also noted that it did not deliver any turnkey production lines to Hanergy Holding and its affiliates in 2015, although it incurred preparation and research expenses that would also contribute to its profit warning for the full year.
The company said it expected to release full-year financial results the end of March 2016.