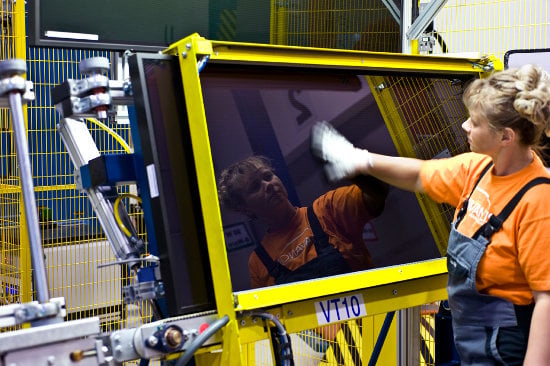 The forthcoming PV CellTech 2020 event in Penang, Malaysia on 10-11 March 2020 is to feature a special session topic on thin-film solar PV, and review the prospects of this technology being the subject of another round of global investments.
This article discusses why thin-film as a technology type has been included in the PV CellTech 2020 agenda, what has been happening since the last major round of fab expansions a decade ago, and why it is entirely feasible that thin-film CIGS or CdTe may be seen as the differentiated play of choice for well-financed Chinese conglomerates seeking to be part of the PV manufacturing segment alongside the existing c-Si leaders in China.
A trip down memory lane
I have written many feature articles on thin-film manufacturing and capex trends between 2010 and 2016, most of which appeared on PV-Tech.
If you were technology-minded 15-20 years ago, all the action in PV manufacturing was in the thin-film segment, and not c-Si. And it was not for the fainthearted trying to work out all the thin-film process flow variants across a-Si, CIS/CIGS, and CdTe variants, on glass or flexible substrates.
If there were 150 thin-film companies in the mix at the height of the hype, there were probably 75 different process flows / substrates being used across the factories. The only common approach that was driven at that time was by turn-key equipment suppliers (AMAT, ULVAC and others), that were largely confined to a-Si based variants. Otherwise, it was left to all the companies to forge a viable business model on their own.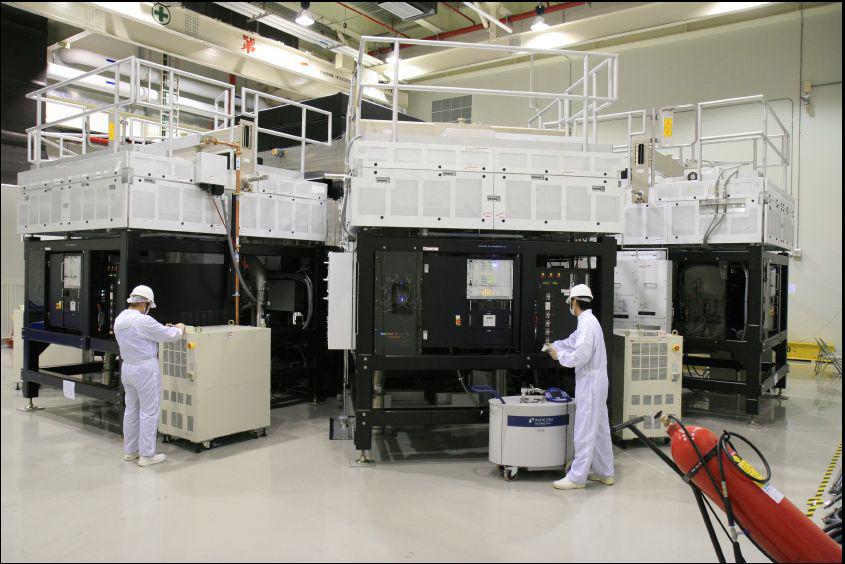 Out of the 150-plus thin-film entities during this period, only one (First Solar) managed to make thin-film technology work, and this was due to a host of factors spanning technology, corporate operations and management decision-making.
A large part of First Solar's success was having a sales pipeline. This may seem somewhat obvious, but many of the early thin-film entrants were simply too technology-focused and lacked a sales/marketing network capable of driving business (regardless of the technology); others blindly followed the sales rhetoric of billion-dollar equipment suppliers where BIPV was often the holy grail.
Series 6 panels offer the confirmation that thin-film can compete with c-Si
While First Solar's operations prior to the Series 6 panel build-out of the past couple of years gave a glimpse of the performance (efficiency/elevated-temperature metrics) and production costs possible from thin-film (in this case, CdTe), 2019 will be remembered as a watershed moment for thin-film going forward.
First Solar has now demonstrated that (in volume and assuming all the boxes are ticked from an operational standpoint), thin-film can have a cost-structure that competes with the best-in-class from 10-20GW scale Chinese-based c-Si module suppliers.
Very few believed this could have been possible a few years ago, particularly if they had been told c-Si costs were trending in the low 20c/W level going into 2020.
The PV industry has yet to understand the full implications of this, with many still seeing thin-film as a one-horse race that is less than 5% of global supply today.
That said, market-leaders in PV rarely have more than 10% market-share (at best), and only a handful play in the global utility-scale segment now when sites are under consideration at the 100-500 MW scale.
Furthermore, the PV market is now going through blistering growth, where forecast modelling done the legacy way (painfully adding up policy-driven estimates from hundreds of countries) is well and truly out of pace with the fundamental dynamics of the sector. Put simply, there is room for new multi-GW module suppliers in the industry today, so long as costs are acceptable and – crucially – sales/marketing is done well.
This definitely suggests that there is room for other thin-film module suppliers within the industry. Let's now look at some of the other factors that may also drive this in 2020 and beyond.
Thin-film is possibly a better differentiated play for new Chinese investments
The industry has seen the emergence of a group of multi-GW Chinese-HQ companies (JinkoSolar, JA Solar, Trina Solar, LONGi and others) that have maximized the potential of p-type c-Si variants (mono or multi, PERC, etc.).
If you are not in this elite grouping (with multi-GW brand-recognized non-China shipments to overseas utility segments), either you endeavour to be in this grouping (the route for aspirants like GCL-SI, Talesun, Risen Energy and about 10-20 others), or you seek to produce a differentiated product offering that gives you an edge in the industry.
Module suppliers outside China seeking to differentiate either choose to focus on low-volume shipment to rooftops through a known installer-base, or develop a high-end product that can be shipped to any global rooftop market (such as being pursued today by REC Group or Q CELLS). In the case of REC Group, this has driven the company to start efforts to produce modest volumes of n-type heterojunction modules in 2020.
The China-differentiated approach has not been driven by any sales/marketing route, but purely on manufacturing differentiation. This explains why there has been so much activity with n-type in China in the past few years, with no shortage of n-PERT/TOPCon type architectures, heterojunction pilot lines and even R&D lines for back-contact cells. Until now, nobody can claim any major success in China from these efforts, and 2020 will be another year of watch-and-see largely (in the case of HJT and IBC in particular).
However, thin-film in China has barely died in terms of aspiration, with the never-ending in-house MoU PR-rollercoaster that is Hanergy perhaps sending out all the wrong messages about China/thin-film.
The two major entities in China that decided to invest heavily into thin-film (dating back many years now) are Shanghai Electric and CNBM. Indeed, most of the decision-making was done over five years ago by these organizations and relied heavily on the know-how of European tool suppliers (across CIGS and CdTe). Basically, decisions were made in a different world to where we are now with c-Si multi-GW costs and those of First Solar.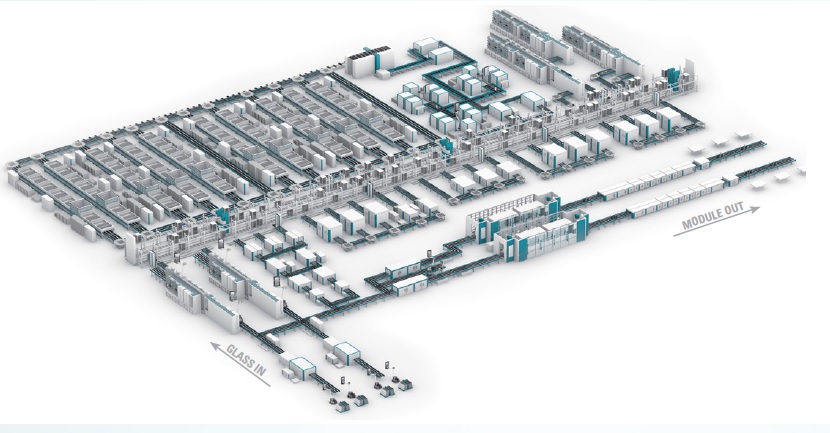 While there are others in the loop today in China pursuing thin-film, the focus is surely on the above companies and what they can show is possible in 2020 with GW-type thin-film manufacturing in China.
Aside from bankrolling capabilities, both Shanghai Electric and CNBM offer one thing that was unavailable to most of the 150-plus thin-film entrants 10-15 years ago: guaranteed sales pipelines. Indeed, each company is entrenched in the China energy space, and across solar operates development, EPC and renewable portfolio asset management.
In short, subsidiary-produced thin-film output has a virtually risk-free route to market (almost exclusively in domestic China), and would be devoid of the painful diligence-based scrutiny if required to be bankable for overseas shipment to a western third-party invested solar farm. Indeed, when CNBM (through its overseas global EPC arm) acquires solar sites for build outside China, often this gives Jetion (another CNBM subsidiary) its only major non-China module shipment path.
Having a sales channel to a parent entity is wonderful when ramping new capacity (especially thin-film), as it removes sales/marketing resource needed when driving business to third-parties (in particular overseas). But it also helps manufacturing to have a longer honeymoon period when costs are running well above selling prices.
With China still set up for 40-50 GW per annum going forward, there is every chance that CNBM (as perhaps the leading thin-film proponent today in China) could shift GW-scale of thin-film panels to in-house activities in the next few years. And if all goes well, there is even the possibility that the company could choose to use this technology for some of its global EPC-driven activities.
The fact that thin-film is still a tariff-friendly technology globally could allow CNBM to play overseas in markets that would otherwise be ignored due to import duties applied to China-produced c-Si cells/modules.
PV CellTech 2020 to provide a global thin-film reality-check
Including thin-film into the agenda for CellTech in 2020 is largely driven by the issues discussed above, with the timing in particular overlapping with the achievements and competitiveness of First Solar's Series 6 offering.
It is now a great time to learn what is new, what is planned and what is real with thin-film outside of First Solar, including the few that have kept producing in low volumes (such as Solar Frontier) and the different Chinese projects that are in production today or ramping in 2020.
While many in the c-Si world may have overlooked thin-film in the past few years, it is now time to get reacquainted and up to speed with how this technology segment is set to evolve going forward in a 200-GW-plus annual PV market.
To register to attend – or to get involved in the thin-film session – at PV CellTech 2020 in Penang, Malaysia on 10-11 March 2020, follow the links at the event website here.