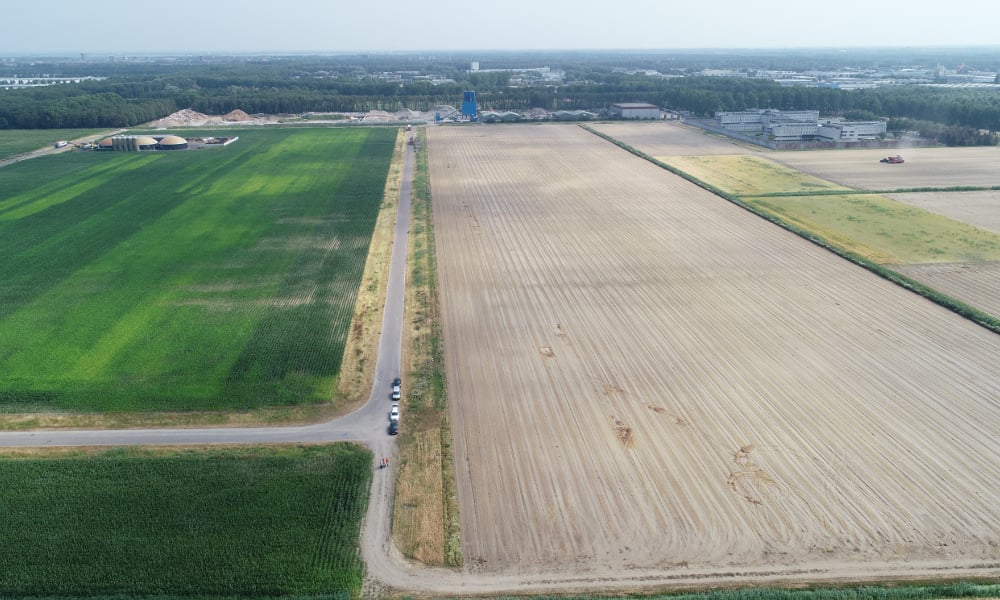 Germany-based EPC firm, PFALZSOLAR is building a 34MWp project for non-commercial waste management firm HVC Group in the Dutch province of Flevoland, its largest project to date in the country.
PFALZSOLAR said that it won the contract against numerous international competitors, possibly due to its experience in other projects, due to several challenging conditions.
The EPC noted that the Almere solar park would be situated on soil that requires high ramming depth for the mounting system. In addition, the EPC said that it had to take the permanent drainage of the soil into account in the plant design as the area is 4 metres below sea level.
"The technical requirements for a project of this size are not unusual, but require a high level of expertise in project planning and the construction of ground-mounted solar parks," explains Max Huber, Head of Project Development at PFALZSOLAR.

The Almere solar park is expected to produce around 30 million kilowatt hours of electricity per year, giving power for about 10,000 households and saving the climate 18,000 tons of CO2 every year.
PFALZSOLAR said that it had already built three solar parks with a total capacity of 9MWp on disused landfills on behalf of the HVC Group.