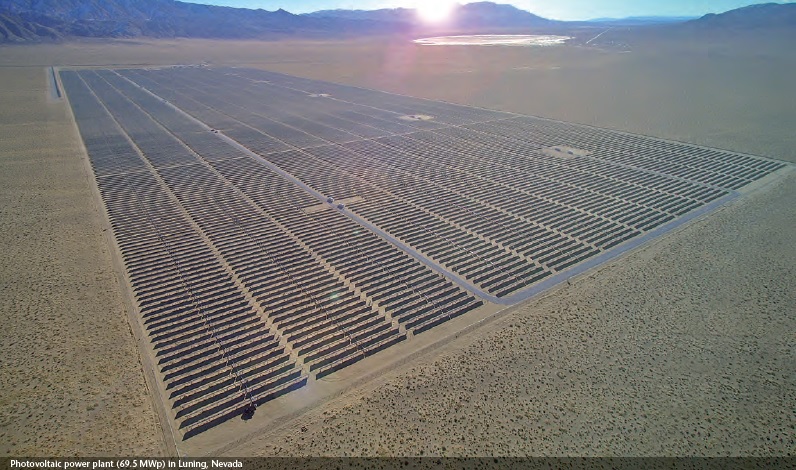 International solar PV systems integrator Phoenix Solar said that it was forced to lower its full-year revenue guidance, due to delays in securing previously expected PV power plant projects for completion in 2017. However, its project pipeline hit a new record.
Phoenix Solar said that it expected full-year revenue in 2017 to be in the range of €140 million to €170 million, compared to previous guidance of US$160 million TO €190 million and a negative EBIT in the range of €1 million to €2 million, compared to EBIT of €1 million to €3 million.
The company reported revenue in the first half year 2017 of €42.4 million, a decrease of 20.5%, compared to the prior year period. However, sales revenues was reported to have more than doubled to €28.5 million compared to the first quarter of 2017, when the company reported revenue of €13.8 million. EBIT for the reporting period was negative € 7.0 million.
Phoenix Solar reported shipments in the first half of the year reached 66MWp, a slight increase from 63MWp in the prior year period.
The project pipeline at the end of the reporting period stood at 444MWp, up from 350MWp in the previous quarter, almost double the level in the prior year period.
However, the company has increased its sales force to further build its PV project pipeline that is also intended to reduce volatility in project dymanics. Management noted that after the end of the second quarter it secured an EPC contract for a 39.5MWp utility-scale project in Western Australia as well as secure a significant EPC contract for a project in the US.
As a result its project pipeline growth, Phoenix Solar noted it had since exceeded 500MW for the first time.
Despite major uncertainties about the US market, due to the Suniva/SolarWorld Americas 'Section 201' trade case, Pheonix Solar's core US market generated revenues of €32.8 million, while the Middle East Region contributed revenue of €5.3 million and Asia/Pacific Region increased 16.7% to €3.9 million. The European market revenue was €0.4 million.
Tim P. Ryan, Chief Executive Officer of Phoenix Solar AG, stated: "The results of the first half year of 2017 are below our expectations. One must bear in mind however that in the project business volumes are always subject to delay, often based on permitting or other issues beyond our control. It is of the utmost importance to emphasize that our weighted global pipeline increased markedly to 444MWp by the end of June and achieved an unprecedented level of 500MWp by July."