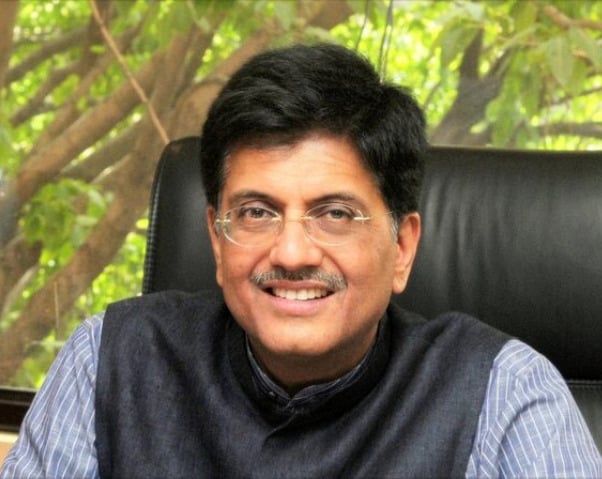 Piyush Goyal, the highly successful and well-renowned former Indian minister for power, coal, new and renewable energy has been appointed minister of railways and coal.
A new arrival to prime minister Narendra Modi's council of ministers Raj Kumar (R.K.) Singh has become the Minister for power and new and renewable energy as of 2 September.
Goyal has overseen the power and renewables sector for most of Modi's term as prime minister and has seen the solar sector thrive, bringing in major reforms to the power sector such as the UDAY scheme that seeks to alleviate the debt of the country's financially hamstrung distribution companies, as well as spearheading the National Solar Mission.
Goyal recently announced in parliament that India had reached 13,652MW of installed solar PV capacity by the end of July this year, However, Bridge to India's Jasmeet Khurana recently said India had reached 15.6GW of solar installations, of which 14GW was utility-scale.
Indian Railways also has major solar energy plans. Recently, the Railway Energy Management Company Limited (REMCL) awarded 67MW of solar capacity for Indian Railways across India and there are plans for multiple more gigawatts of PV installations. Goyal will have plenty of other priorities given that Indian Railways carries around 23 million passengers daily.