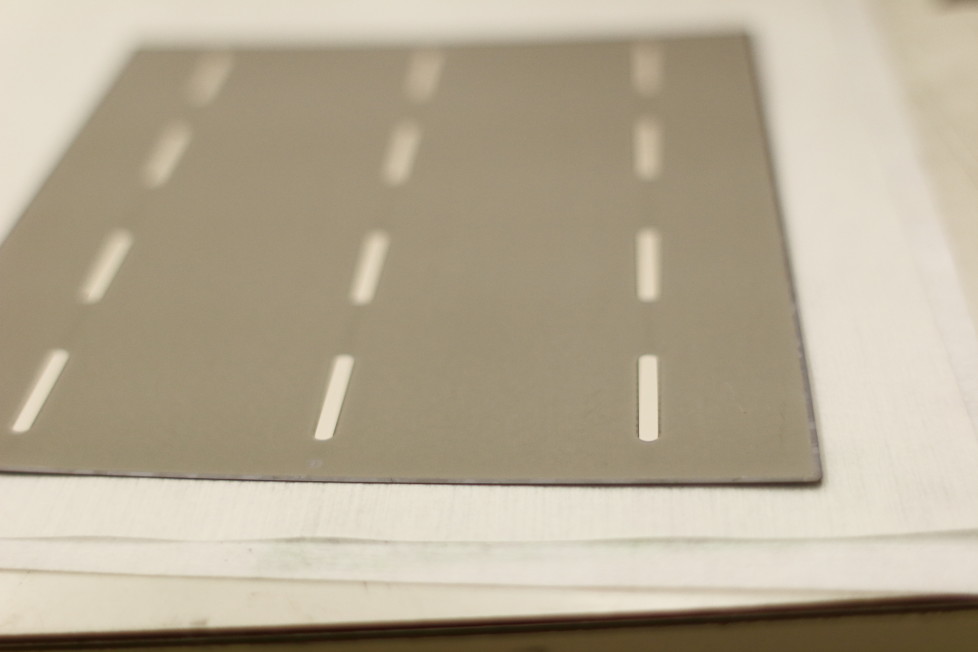 PLANT PV, has introduced its first major product to enable significant improvements in conventional solar cell power output. PLANT PV's new 'Silver-on-Aluminum' paste is designed for easy implementation with no added investment cost for cell producers and is claimed to lead to a 1% increase in relative power output for c-Si solar cells. The company, which was incubated out of the Molecular Foundry at Lawrence Berkeley National Laboratory, will present its Ag-on-Al paste concept and test results at this week's SNEC 11th International PV Power Generation Conference in Shanghai.
Problem
Conventional silicon solar cells have a rear tabbing layer that does not form a back-surface field (BSF) and lowers the open-circuit voltage and fill factor of the solar cell. Commercial solar cells typically lose between 0.05-0.15% (absolute) because of the rear tabbing layer.
Solution
PLANT PV has developed novel particles that are mixed with silver to form a paste that during co-firing prevents silver/aluminum inter-diffusion, while strengthening the underlying aluminum layer. This novel system allows for the full formation of the back-surface field and aluminum-silicon eutectic layer. PLANT PV recently demonstrated a 0.15% absolute efficiency gain over cells using conventional rear-tabbing pastes on multi-crystalline silicon solar cells at Fraunhofer ISE in Freiburg, Germany. The Ag-on-Al cells have a power conversion efficiency similar to fully aluminized cells but can provide a >2mV increase in open-circuit voltage and >0.2% increase in the fill factor. Greater gains are said to be achieved for monocrystalline wafers, which lose more open-circuit voltage due to the rear busbars.
Applications
The Ag-on-Al paste is a drop-in replacement for conventional rear tabbing pastes and only requires the PV cell maker to change the print order of the rear aluminum paste and tabbing paste during production.
Platform
Silver-on-Aluminum paste provides cell manufacturers with the ability to print the paste directly onto dried aluminum film, allowing them to cover the entire back of the wafer with aluminum paste and obtain the beneficial passivation of a continuous aluminum back-surface field.
Availability
PLANT PV is now entering into testing with select customers.