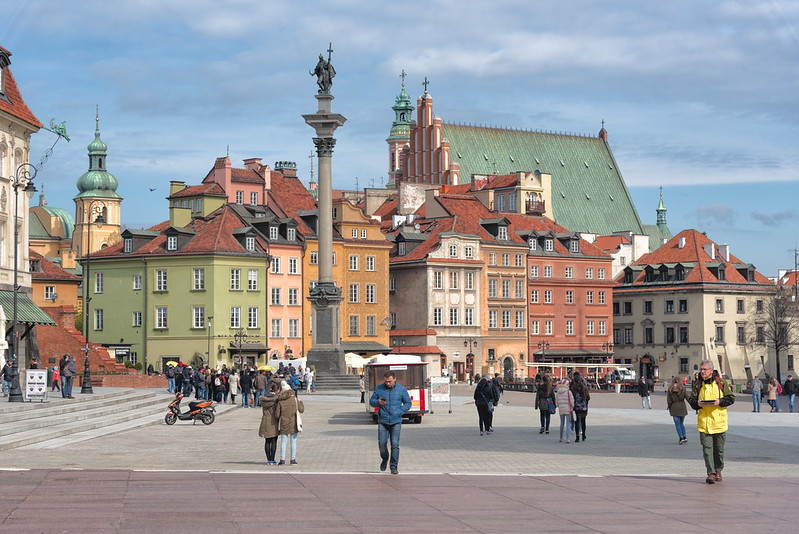 One of Europe's most talked-about solar markets is bracing for two back-to-back renewable auctions next month, with PV predicted again to dominate the smaller tender.
Poland will be offering a respective 2.5GW and 750MW in state support to solar and wind projects through auctions on 5 and 10 December, according to a statement published by the country's renewable energy institute IEO on Wednesday.
Solar bidders for the 2.5GW auction (reserved for >1MW projects) and its 750MW counterpart (targeting <1MW projects) will, if successful, be granted contract-for-difference (CfD) payments equal to the gap between bidding and actual – if lower – market prices.
Last year's edition saw wind reap all support at the 2.5GW auction, while Polish solar – historically known for smaller PV projects – did the same at the 750MW auction for <1MW projects. Contacted by PV Tech today, a solar industry observer said the pattern is expected to repeat this year.
Another open question is whether the 750MW auction will end in undersubscription as was the case last year, when solar bids only reached around 550MW. Under amendments passed this year, the most expensive 20% of renewable bids will be automatically rejected to ensure competitiveness.
In its statement, IEO noted the large numbers of PV projects under development in Poland – 2,400, both <1MW and >1MW – means the production potential majorly exceeds what the auctions are offering. The existence of a building permit will determine the auction's outcome, the IEO said.
The rise of larger PV ventures in new European hotspot
The run-up to 2019's auctions finds Polish solar under the spotlight of foreign players. The country – with Ukraine, a recurring conversation topic at this year's Intersolar Europe edition – has set policy goals to take installed PV capacity to 900MW (2020), 10.2GW (2030) and 20.2GW (2040).
The policy support, complete with eco-loans for home solar arrays, is ramping up as development continues apace on the small-scale front. Portfolios making strides this year include Modus' (41MW), ReneSola's (55MW) and a ground-mounted 8MW batch featuring Risen Energy's modules.
The continued government backing to smaller PV ventures – schemes under the 500kW mark will be allowed to apply for feed-in tariffs, rather than CfD support, at the tender – comes as developers set their sights on ever bigger projects.
In September this year, a deal between Polish and Chinese players for a 600MW solar complex in the Przykona commune and a plan by mining giant KGHM Polska Miedź to power its sites with 500MW of PV were announced within days of each other.
The rise of bulkier solar ventures is being accompanied by the mounting appetite of traditional financiers. Also in September, mBank, Poland's self-styled fourth largest bank, described PV as a "very attractive" investment as it approved loans for R.Power's 33MW portfolio.
Approached by PV Tech earlier this year, a representative of PV body PSES said financing "is not an issue anymore" for Polish solar. Some institutions, said board member Klaudiusz Kalisz, are "showing they're willing to invest huge amounts of money in PV" as investment conditions improve.