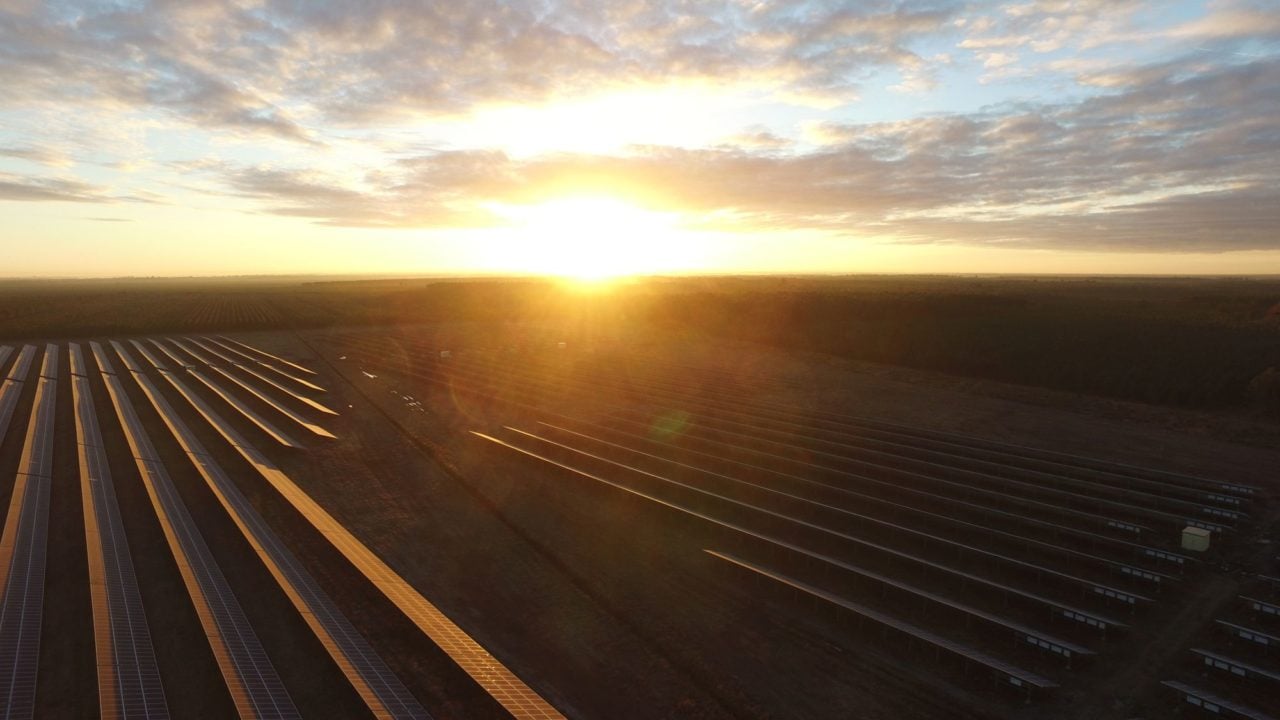 BayWa r.e. and Statkraft have signed a 15-year power purchase agreement for a subsidy-free, 170MW solar plant in southern Spain.
The Don Rodrigo project, outside Seville, will be commissioned by the end of the year with work already underway.
"The fact that we can implement such a project without state funding is largely thanks to the continual improvement of system design and building costs," said Benedikt Ortmann, managing director, BayWa r.e. Solar Projects GmbH. "Building one of the first subsidy-free solar projects of this size in Europe is a ground-breaking milestone; both for us as an international renewable energy company and also for the future of the European PV market," added Ortmann.
It is the first project in Spain for Norwegian power provider Statkraft, as it looks to build on its portfolio of 15GW.
The plant will be based on 1500V architecture and will use Huawei string inverters.
"With PPAs like the one for Don Rodrigo we are ensuring the long-term financing of new plants and are thus enabling further development of renewable energy across Europe," said Hallvard Granheim, executive VP market operations & IT at Statkraft. "Statkraft is bringing together pan-European electricity producers and companies from trade and industry, and is developing new concepts that add value for both sides."
BayWa r.e. said the combination of high irradiation at the site and optimised system design and procurement contributed to the project's economics stacking up without state intervention.
Recent solar and wind tenders have triggered a resurgence in solar deployment in Spain. Retroactive changes to government support had stopped the industry in its tracks and spooked investors. A new government in 2016 indicated its disapproval of the so-called "sun tax".
Making the numbers stack up
Benedikt Ortmann, managing director, BayWa r.e. Solar Projects GmbH on building the economic case for the plant:
"There are some factors which made Don Rodrigo's commercial success possible. First the location with high radiation, good conditions regarding costs and shape of the land and the availability of grid. The municipality of Alcalá de Guadaíra is keen to see this project succeed and we have worked in close partnership with them throughout. The main factor that means we can implement such a project without state funding, is largely due to the continual improvement of system design and material costs. Combined with the expertise that BayWa r.e has accumulated delivering utility-scale projects around the world, it means that largescale subsidy-free solar has become a reality. Moreover, of course, an important factor was the regulatory framework. In Spain PPA's are possible. That doesn't apply to all European countries."