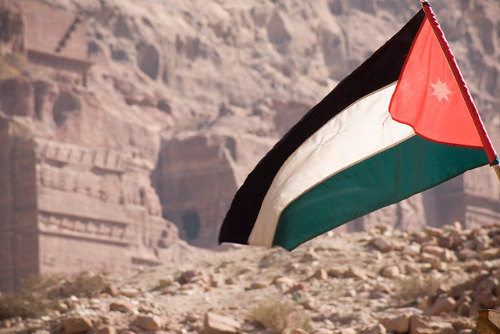 Saudi-owned Spanish firm Fotowatio Renewable Ventures has signed an agreement with Jordan's utility company to build a 50MW PV power plant in the country.
Under the 20-year power purchase agreement with Jordan's National Electric Power Company, electricity from the plant will be sold at 6.93 US cents per kilowatt hour.
Fotowatio, owned by Jeddah-based Abdul Lateef Jameel Energy and Environmental Services, was selected as a preferred bidder under the 200MW second round of Jordan's solar tender, held earlier this year. It is the first bidder under this round to complete a PPA.
The 50MW project will be built near Mafraq in northern Jordan. Completion is scheduled for 2017, after which the plant is expected to generate 155 million kWh of power, representing around 1% of Jordan's generation capacity.
Roberto de Diego Arozamena, chief executive of Abdul Latif Jameel Energy and Environmental Services, said: "This signing signifies an important milestone for our energy business and we are well-positioned to further the growth of Jordan's national energy production and support the government's plans to source 10% of its total power from local resources by 2020. This agreement in Jordan builds on our commitment to develop the renewable energy sector throughout the Middle East North, Africa and Turkey region."
Jordan's fledgling solar market has seen mixed fortunes so far. The 52MW Shams Ma'an project, which was selected under the country's first renewable energy tender in 2014, is being built by US firm First Solar. But the 400MW third-round tender, which included 200MW of solar, was cancelled last year, with grid costs blamed.
Other developers in the country have reported bureaucratic difficulties in completing PPA deals in Jordan.