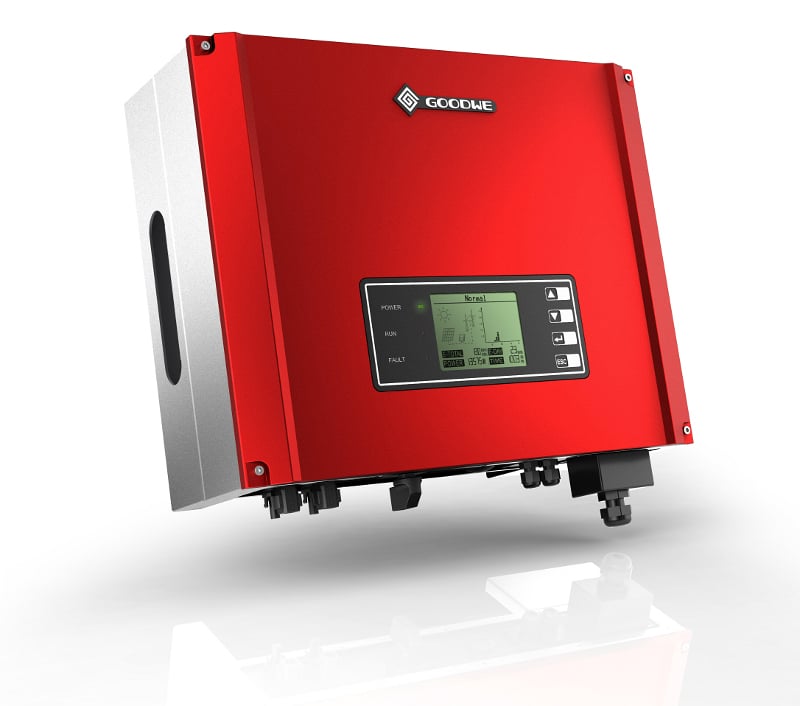 GoodWe has extended the three-phase inverter with dual MPP tracker 'Smart DT' series range to accommodate a wider number of residential and small-scale commercial applications with three additional models: 8kW, 9kW and 10kW versions to be added to the 4-6kW original range.
Problem
Technological development and a full range of products guarantee perfectly suited design in each power station, even in the dilemma when it's larger than a traditional residential system but smaller than a commercial system. Project developers and EPC contractors require more cost-effective choices in some distinctive projects.
Solution
GoodWe Smart DT 8-10kW models provide three phase AC output, making system connections for larger homes and small businesses well balanced. The integrated dual MPP trackers allow two-array inputs from different roof orientations. An advanced control algorithm and distinctive modularity makes the inverter access higher power density; while sophisticated technology in circuit topology contributes to higher conversion efficiency, maximising the benefits of the entire system.
Applications
Large residential and small commercial solar PV systems.
Platform
Smart DT 8-10kW models have higher efficiency up to 98.3% and Euro efficiency up to 98%. GoodWe engineers have succeeded in adopting new AC capacitors for the models. This really gives the new inverters a distinct advantage in reliability and life span compared to the traditional ones. The volume of a new Smart DT series inverter is now just 516*474*192mm, 69% of the previous DT series. The weight is just 24kg, 61.5% of the DT series. Lower volume and weight makes installation and transport more convenient. Smart DT 8-10kW models also feature IP65 dust-proof and water-proof rating.
Availability
Currently available.