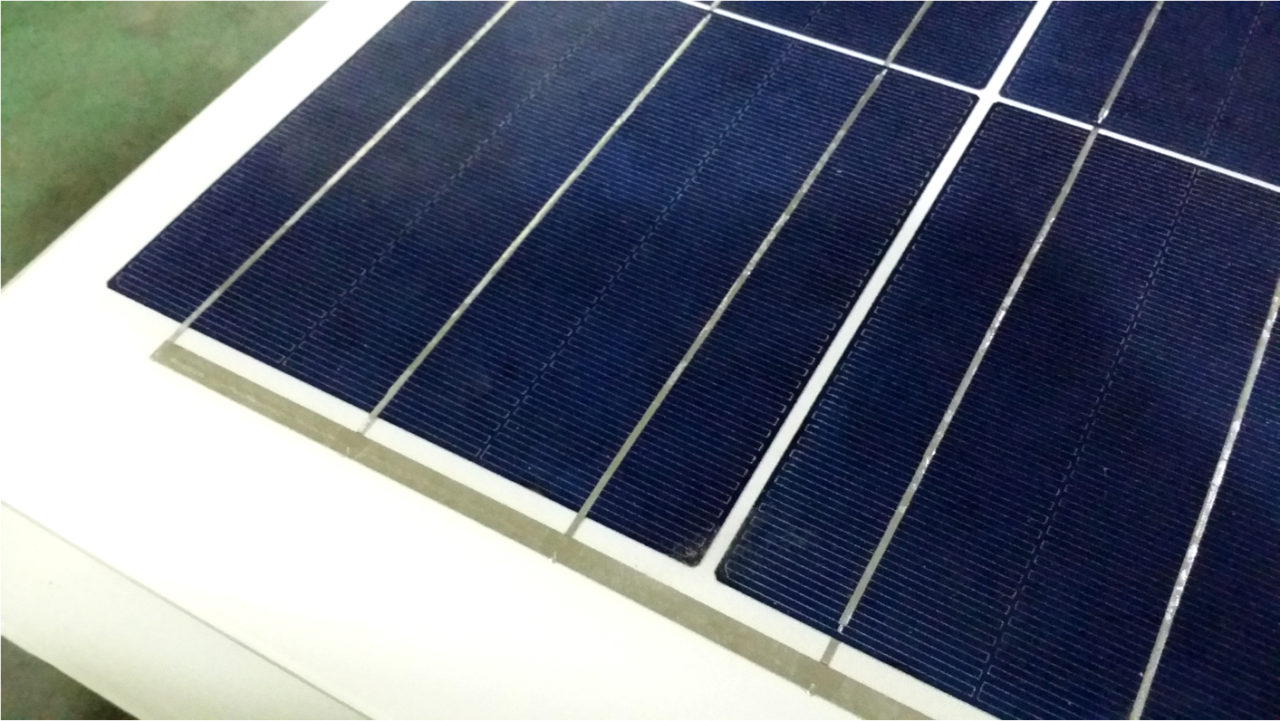 HIUV New Materials Co has successfully developed a high reflection rate encapsulant 'S201W' for conventional c-Si PV modules. By adding high quality TiO2 (Titanium Dioxide) and using pre-crosslinking technology, S201W is porcelain white with above 90% high light reflection rate.
Problem
Typically, the correlation between the average reflectance from a module encapsulant material and the short circuit current (Jsc) is almost lineal. As a result, encupsulants with higher reflectance are necessary to improve the power of a PV module.
Solution
The pre-crosslinking technology in the S201W encapsulant is a similar technology used in the HIUV white encapsulant G401W for double glass modules. By using the high reflection rate encapsulant for the bottom layer, higher conversion efficiencies are possible, compared with conventional encapsulant as more visible light can be harvested due to its high reflectivity properties. The company claims that by using S201W, a standard 60-cell module can achieve around 1.5-2.5 watts more power.
Applications
Crystalline silicon module encapsulant.
Platform
Because of the pre-crosslinking technology, there is no white color overflow on the cell edge and ribbon in the lamination process. Lamination conditions are the same as making standard modules. In the laminator the white encapsulant faces the laminator's rubber cover. Because of pre-crosslink of S201W, the lamination time can be slightly shortened in order to improve module production throughput, according to the company.
Availability
Currently available.